Weddings are truly one of the most exciting events in our lives. Such major events involve a lot of planning and preparation. 
And there is no secret that a wedding dress for the special day is a costly investment but it's inevitable. It's one of the most expensive items a bride needs to pick up for her special occasion. 
When it comes to wedding dresses, no compromises should be made. If you want the best wedding look for your wedding and you have decided upon a wedding dress and not a bride's wedding suit, you should definitely set aside some budget for a beautiful wedding dress that suits you.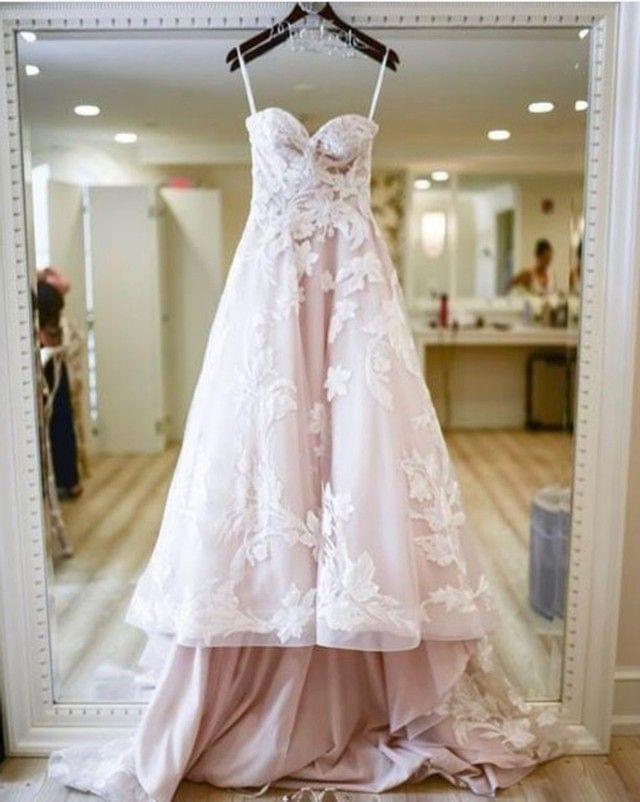 When shopping for a wedding dress you have two main options - buy a brand new wedding dress or buy a second-hand dress. Each of these options has its advantages and disadvantages. 
The average price of a new wedding dress is somewhere between $280 and $1,650. So, the average price of a wedding dress hasn't changed significantly since 2017 when it was $1,700.
In the U.S the average price for a wedding dress is $1000. And of course after a proper research you can find a wedding dress at a far more expensive or cheaper price on the market.
Your choice depends on the wedding dress you want and what budget you have.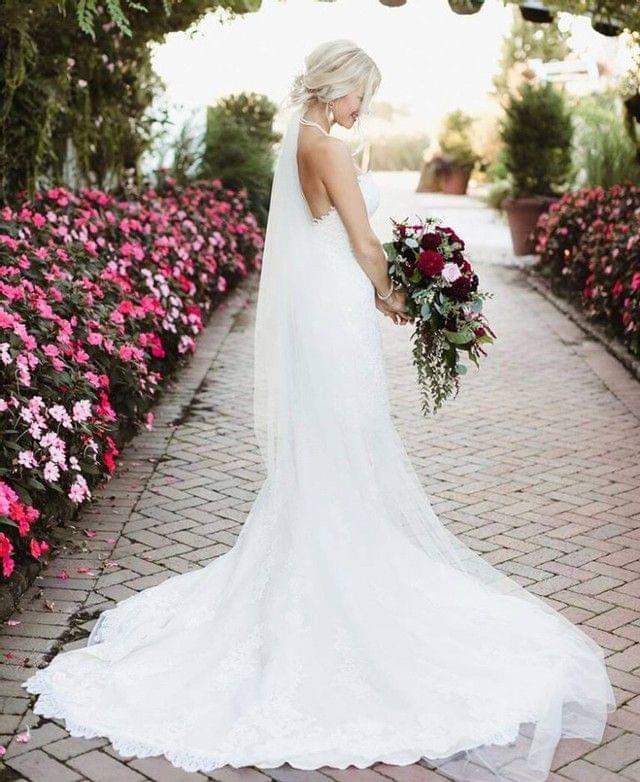 What affects the price of a wedding dress?
Design
Buying a wedding dress is not like buying clothing designed for everyday wear. Buying the wedding dress is the first step as alterations are required for every type of wedding dress.
 If you are currently looking for a wedding dress, you should know that there are different factors that determine the price of a wedding dress and prices may vary considerably.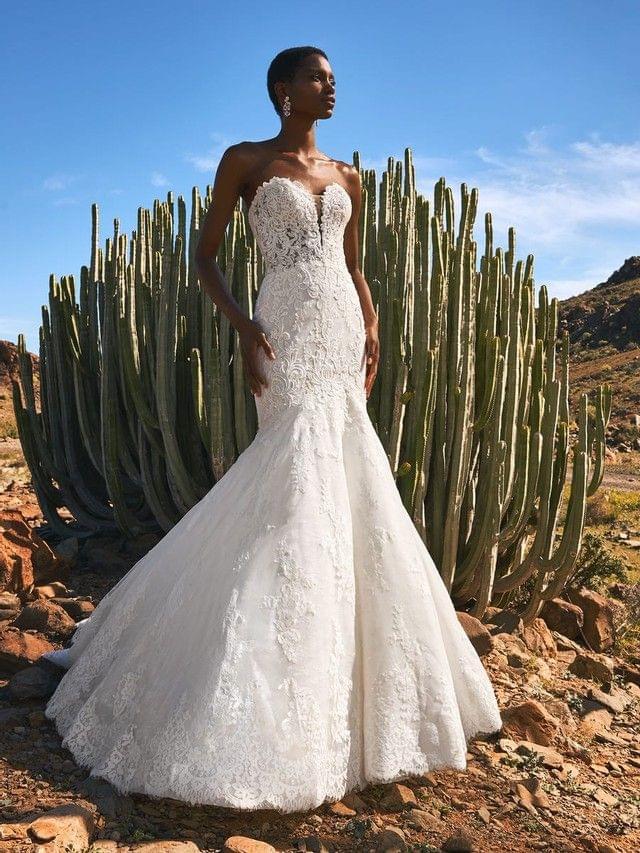 Individual customizations, alterations and added extras to the dress influence the final price. The price of a custom-made dress is usually higher than a wedding dress that is bought as-is. 
Other price determining factors are the design of the dress, the fabrics, the wedding dress designer, the types of alterations and added extras. Alterations and custom-made additional features always increase the final price of a final dress. 
Other things you need to consider are accessories, bridal undergarments, shoes. These items will also determine the final price of the dress. 
And if you want to preserve your wedding dress after the wedding, you can expect to pay around $200 or more for wedding dress cleaning and maintenance services. 
Personal style and design preference are one of the factors that mostly determine the final price of a wedding dress. 
For example, the more details a wedding dress has, the higher its price will go. Wedding dresses with a more intricate design that includes a lot of beading and detailed embroidery will most often cost more than a wedding dress with a simple and minimalist design. 
That's because more materials and labor goes into the creation of an intricate wedding dress.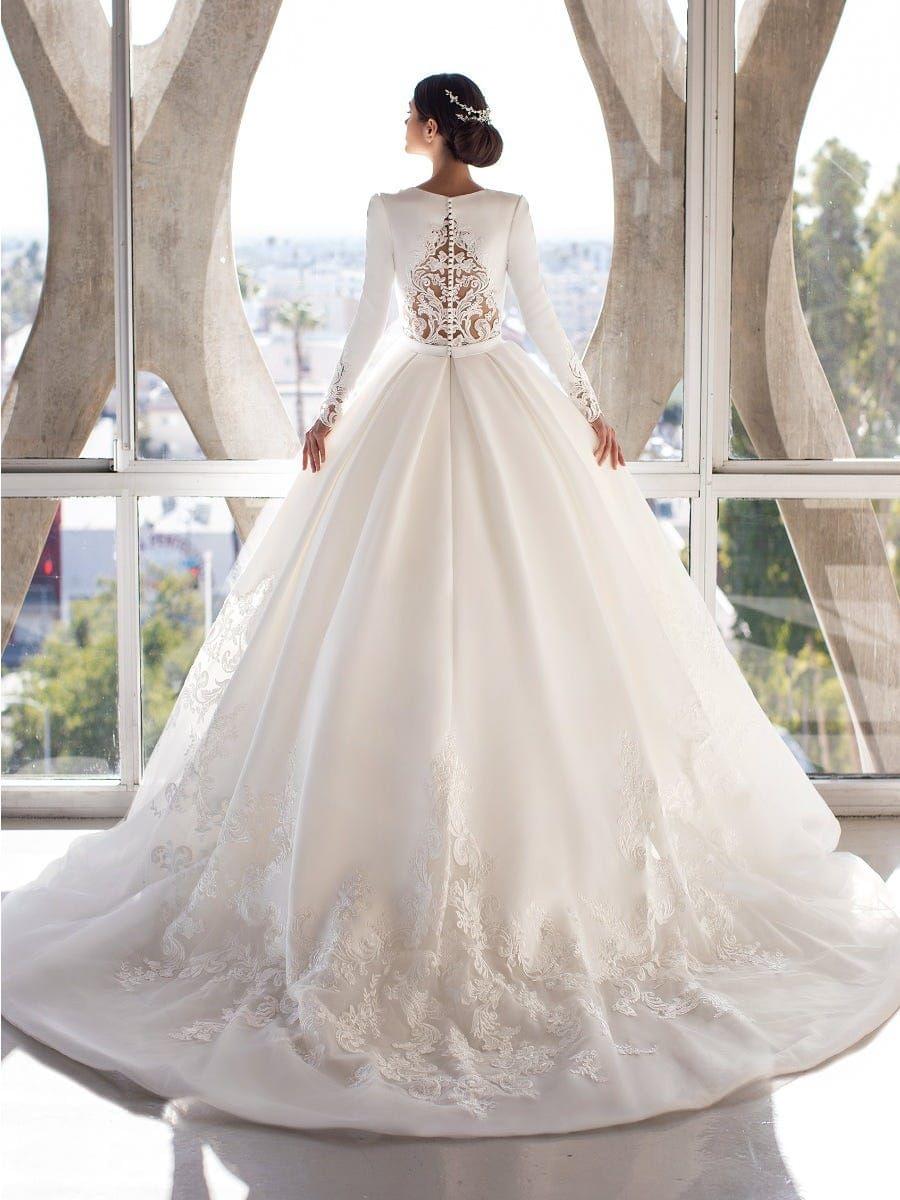 The fabric of the dress can also impact the price of the dress. Some fabrics are more expensive than others such as silk, chiffon, tulle, organza. 
And if you liked a wedding dress design created by a famous designer, you can expect that the price will be high too.
Budget
Prices of brand new wedding dresses vary considerably depending on the budget size a bride has. Brides who have a large or limitless budget may opt for a price range that is very different from the price range preferred by brides who have a limited budget.
Number of wedding outfits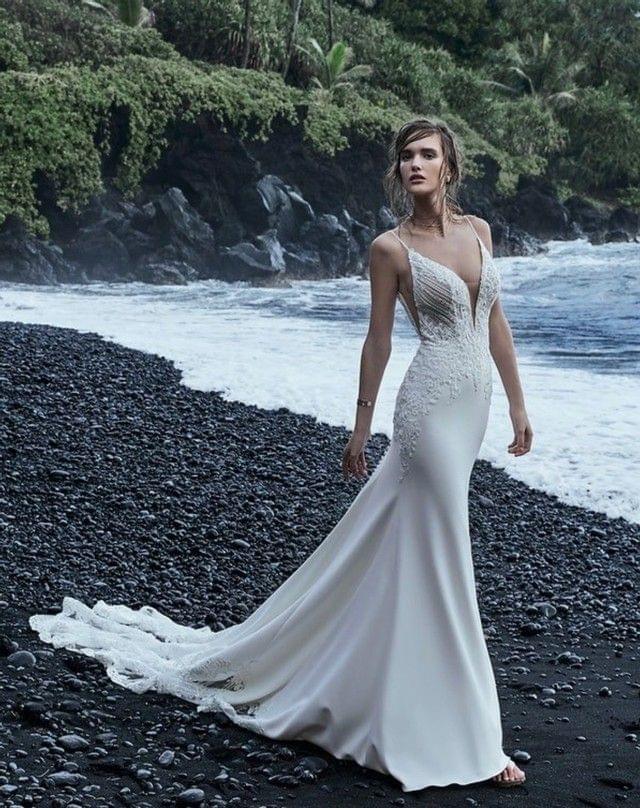 The total cost of wedding clothing can also depend on your plans for the wedding. For example, you may choose to show off multiple wedding looks. You can have a second reception outfit or appear in a third wedding look after the wedding's party. 
This option also has its pros and cons. The advantage of choosing to wear more than one wedding dress is that you can demonstrate more than one wedding dress style instead of just one. The downside of this option is that you will need to pay a higher price for wedding clothing.
Region
According to some research the average wedding dress cost in the Mid-Atlantic region goes up to $2,000 and in the Midwest is around $1,500. 
Wedding venue
The wedding dress boutique you will choose to shop from can also have an impact on the cost of the wedding dress. Statistics show that people in general usually pay a lower price for a wedding dress if they are planning a small wedding in their hometown. 
On the other hand, people who are planning a wedding that will be held at an international destination tend to spend more than $2000 on their wedding outfit.
Therefore, if you are on a tight budget, you should definitely pick the wedding venue carefully.
Another good option to save up on your wedding dress is to find a wedding dress design that you like the way it is. Additional alterations and adding custom-made features to a wedding dress will lead to a price increase.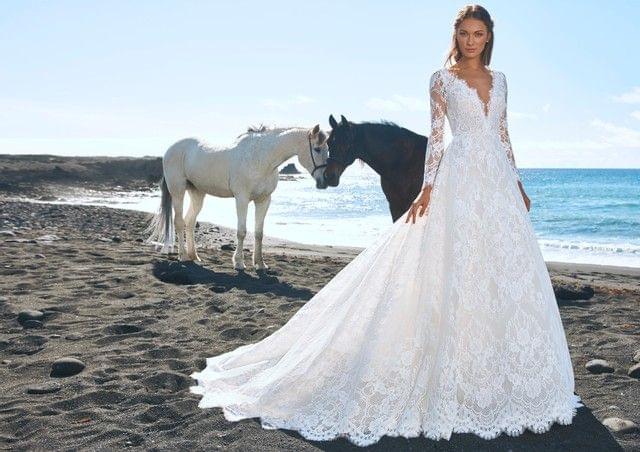 When it comes to wedding dresses price is not always a deciding factor but it plays a big importance as well. Those of you who are shopping for a wedding dress on a limited budget will find some shopping services helpful. 
Some companies offer their customers the option to maintain their wedding dress in a perfect condition and store it after the wedding. Some brides choose this option either because of sentimental reasons or for a future repurpose of the dress. 
Some companies also offer brides the option to sell their wedding dresses and get their money back which is really convenient. 
There are some vendors that also offer previously owned wedding dresses with a vintage design for those brides who want to wear timeless pieces on their special day and who are looking for budget-friendly options. 
No matter which option you will choose, the most important thing is to be happy with your choice and enjoy wearing the chosen wedding dress design.