Accessories in general are the most easy to find items that can enhance your style and take it to another level. Accessories can say a lot about your personality and make your outfit unique. 

When it comes to wedding dress accessories, they are also important and an essential part of every wedding look. Bridal accessories complete the wedding dress. There is a variety of wedding accessories designs available and you may start to wonder which option will be the best.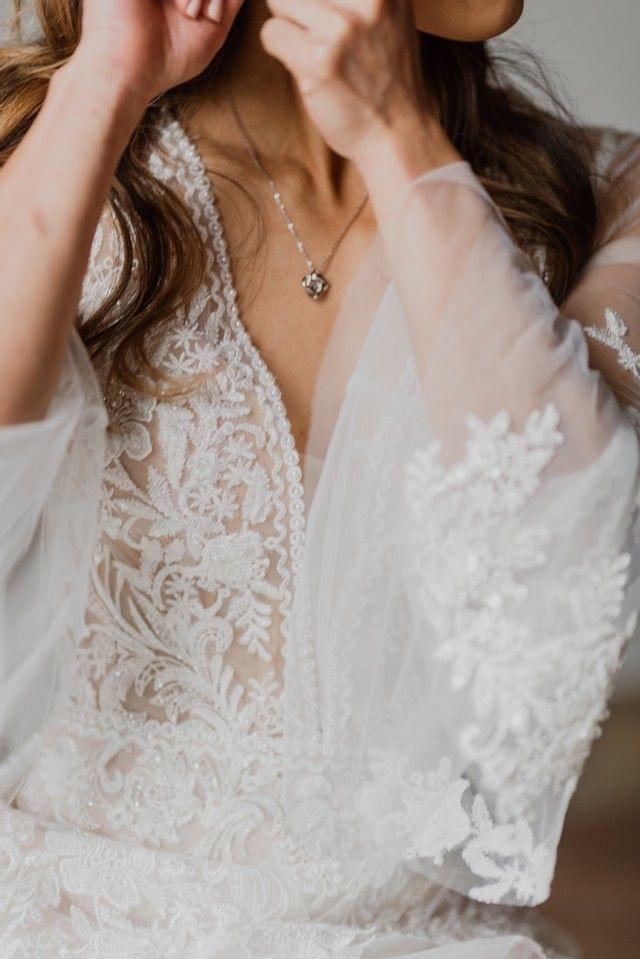 But by following our tips here you can
have an easier time choosing the accessories for your wedding dress.
Top tips for choosing the most suitable accessories for your wedding look
Stick to your personal style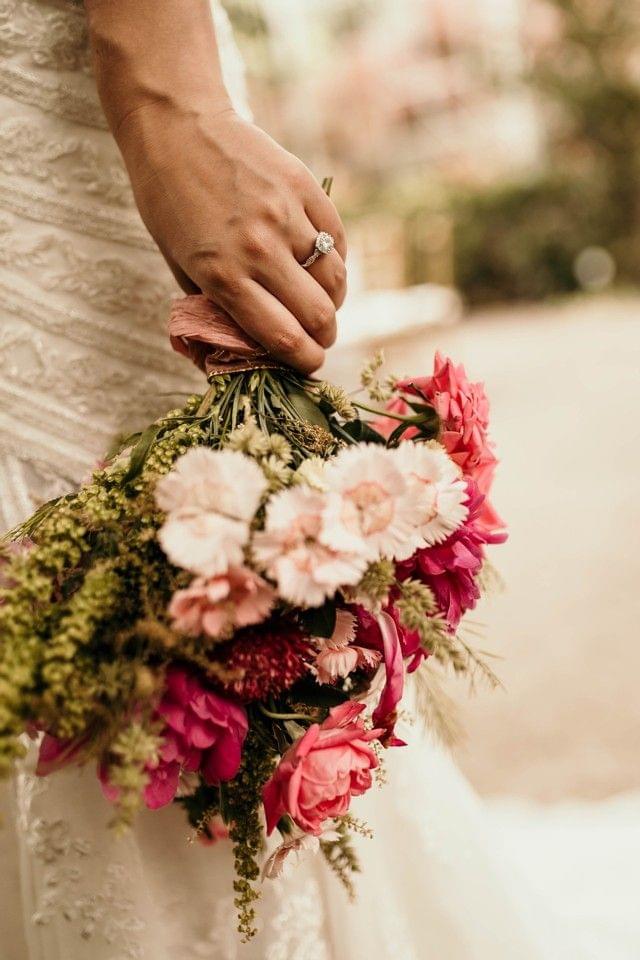 When searching for the right accessories for your look you may be tempted to try some new styles and designs. But it's your wedding after all and you are going to look at your wedding photos for a long time afterwards. 

For this reason you should pick up accessories that match your personal style and personality.

So, you can get some ideas for accessories that are in fashion now, but make sure to adapt their design to your personal style.
Choose accessories that suit your body shape
Just like it's important to pick up a wedding dress that suits your body type, in the same way wedding accessories should be chosen according to your body shape.
Keep it simple
Be careful not to go over the top with the accessories and jewelry for your wedding day. An important thing you should consider is that fashion trends come and go and they also concern wedding accessories as well. 

If you have already found your favourite set of wedding accessories, think about whether they will still be in fashion after 30 years.
It's recommended to stick to something in the middle-not too trashy and not too boring. You need to achieve a balance between a timeless style and a modern vibe. 

Avoid overdoing and trying too hard to show off with your jewelry and accessories because at the end of the day their only purpose is to level up your wedding look. And don't forget that they don't make your overall outfit.
Match your jewellery to your engagement ring
We know that an engagement ring is a small but important detail in any wedding look. Using your engagement ring as a basis for creating your wedding look is a great idea. Matching your ring with the rest of your jewelry isn't necessary but it's good to keep it in mind. 

You can pick up the rest of your jewelry to be from the same metal as it is your engagement ring. The most common types of jewelry meals are gold, sterling silver and platinum. Silver jewelry will definitely contrast to a golden engagement ring.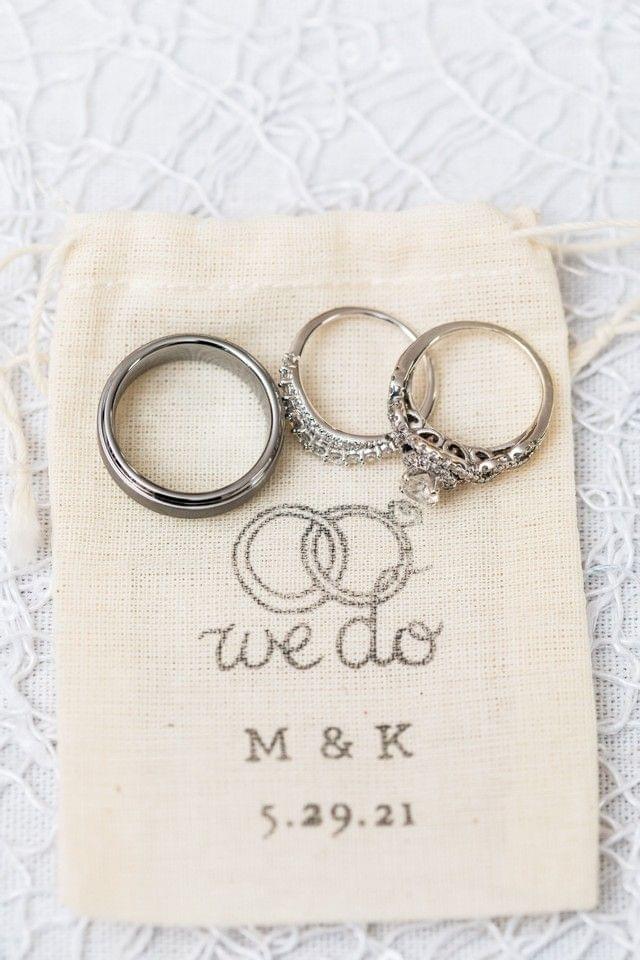 Be careful when combining rose gold jewelry as it will definitely contrast to a gold engagement ring. If you prefer to wear rose gold on your wedding, then it's recommended that your engagement ring is also picked in rose gold. 

It's good to also match the design of your engagement ring with the design of your jewelry. 
Accessorize with a cover-up
Cover-ups are amazing options when it comes to autumn and winter weddings. If your wedding is during the autumn or the winter season, you can add a cover-up to your wedding dress look. 

Cover-ups are a great idea for wedding dresses with a simple design as they always add flair to any type of wedding dress. A shrug, a faux fur wrap or a shawl will not only keep you warm during your wedding ceremony, but it will also add a touch of chic to your wedding look.

Make sure to pick a cover-up in a design that matches this of your wedding gown. It will make you appear elegant and keep you cozy at the same time.
Bring the focus on your shoes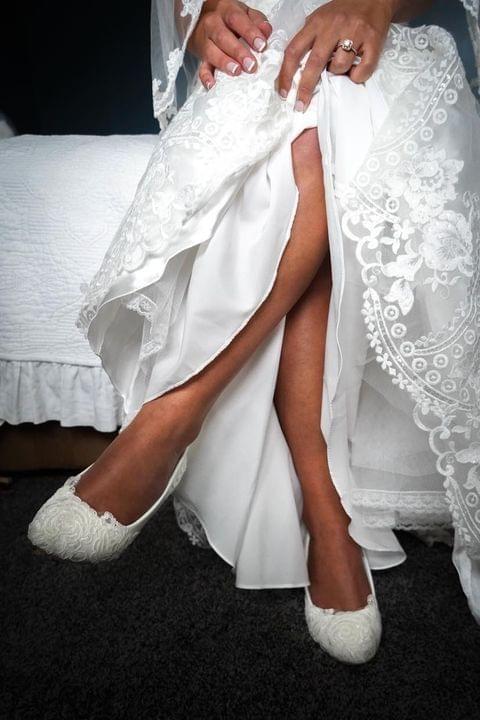 Some people say the most important detail in your wedding outfit are your shoes. It's no wonder why some women judge men only by their shoes. 

Depending on the design of your wedding dress your shoes will be either fully covered or some part of them can be seen. Either way you should definitely pick them with an interesting design when shopping for wedding shoes. 

You can either opt for a simple design by choosing plain white high heels, if your wedding is formal. Or you can choose a creative design and pick a pair of fancy boots or even white sneakers, if you have a less formal wedding.

You can choose your shoes in a bold and eye-catching pattern featuring beads or decorative stones, if you want a glamorous wedding look. 
Consider the color of your wedding dress
Don't forget to match the color of your wedding gown with the color of your wedding accessories.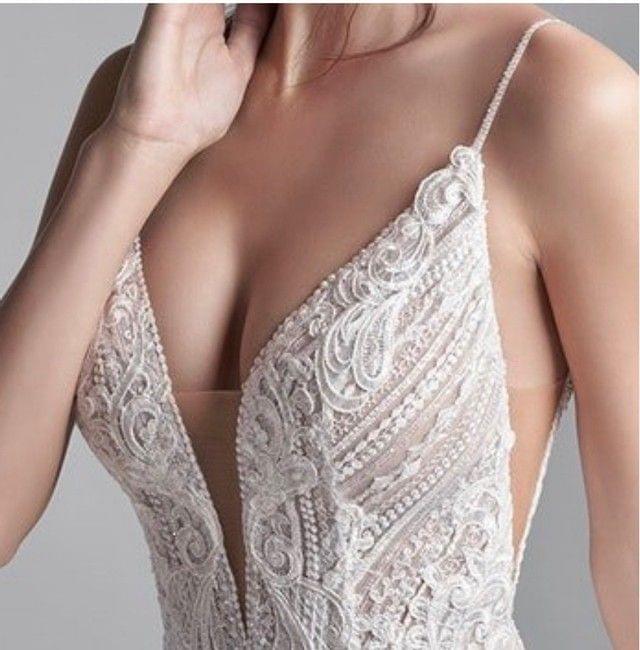 Bring the focus to the neckline
Depending on the design of your wedding dress you can either wear or not wear a necklace. For example, if the neckline of your wedding dress has lace detailing and beading, an eye-catching necklace will overload the entire wedding look. 

If the neckline of your wedding dress is straight, then you can choose a necklace with a bold design.

On the other hand, if your dress features a classic sweetheart neckline, a good choice for you will be a necklace with a simple design. That will enhance your look in a subtle way.