A wedding day offers brides the greatest opportunity to capture the true essence of their personal bridal style. Wedding dress designers understand this fact and strategically create veils that are an extension of their wedding gown designs. Although some brides consider veils optional or unnecessary, a wedding veil is beneficial and essential in completing the perfect bridal look. 
---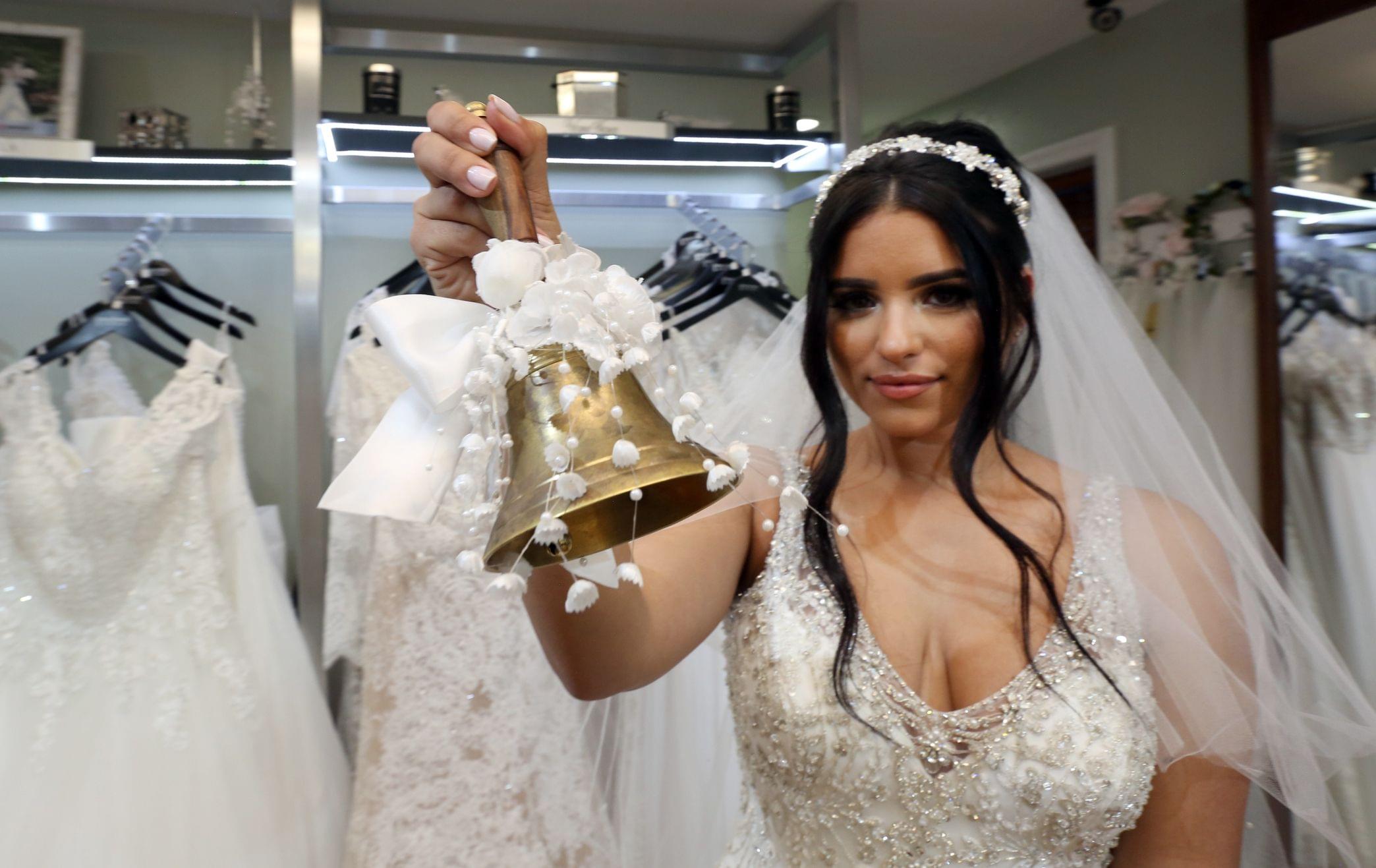 Add Sparke or flare
1. A veil can add sparkle or flare to a minimalist wedding gown. Veils have beautiful details like pearls, sequence, beading, shiny satin trim, and lace appliqués. These details give simple and clean wedding gowns something special to finish the perfect look.
Showcase dress details
2. A veil can showcase the exquisite details of your wedding dress. Some veils are designed with less embellishment, allowing a detailed wedding gown to shine. In this case, a veil is an excellent backdrop to a standout dress.
Bridal Look
3. A veil adds a wow factor to your bridal look while walking down the aisle. All eyes will be on the bride as she makes her grand entrance, so why not make the most of the moment by adding a fantastic veil to the look? Nothing wows guests more than seeing the bride for the first time, and seeing her draped in a gorgeous veil will never disappoint the crowd.
Cover arms or shoulders
4. A veil can cover your arms and shoulders if so desired. Some brides are shy, and some can use a little something to give them extra confidence for their wedding day. Wearing a veil can provide brides with a sense of security and self-assurance.
Wedding Photos
5. A veil will look beautiful in your wedding photos. We all know that a couple's wedding photos are so important and greatly cherished. But did you know that a veil is an excellent tool used by many photographers to capture amazing wedding photos? A bride's veil becomes a critical piece of her wedding day memory.
At Dress 2 Impress, we've discovered that a veil makes a bride feel most like a bride, unlike any other accessory. A veil can also help her envision herself walking down the aisle in her dream wedding dress. Let's face it; a veil is synonymous with brides for a reason; perhaps wearing one on your wedding day is a good idea.
---
We pride ourselves in ensuring every bride looks and feels amazing on her wedding day. It's our passion. If you find these tips helpful and want to try on our wedding gowns and veils, we would love to meet you and help you discover your dream wedding day look. Click here to learn more about veils and other bridal accessories.