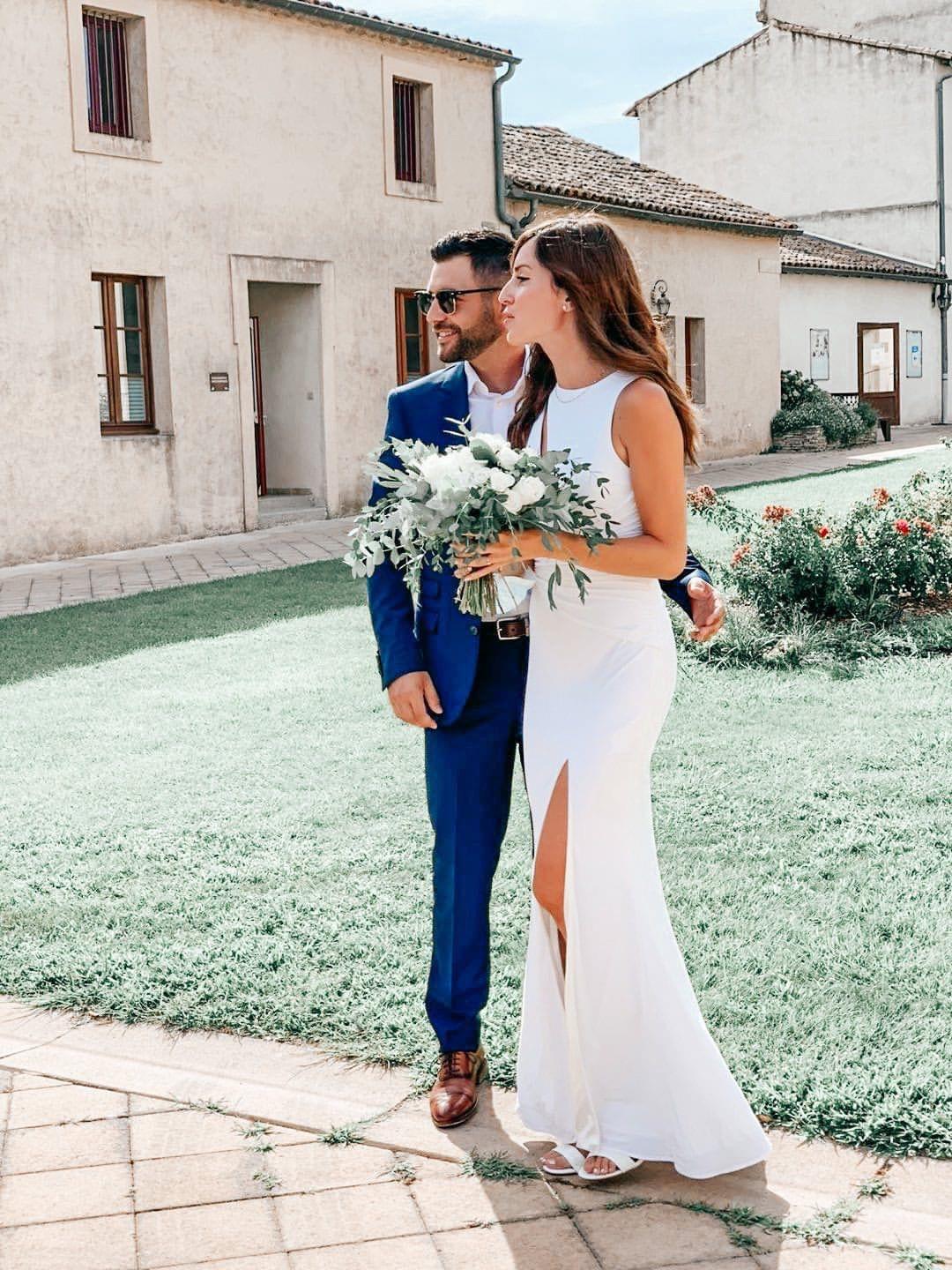 An elegant wedding in Montpellier, South of France 
 Marina walked down the aisle in an elegant dress by Forever Unique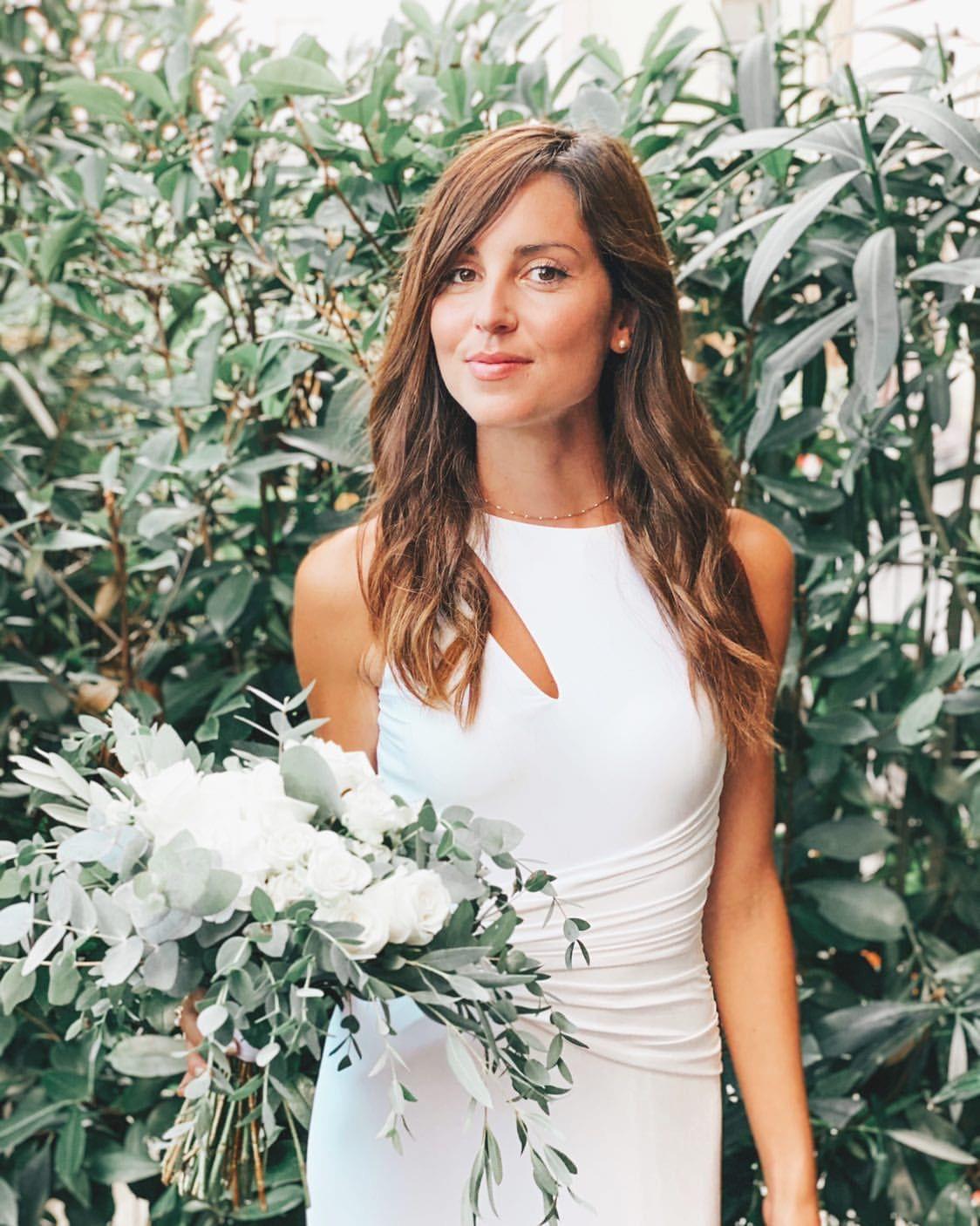 In the summer of 2018, Marina would have never thought that she would meet the love of her life at that time! .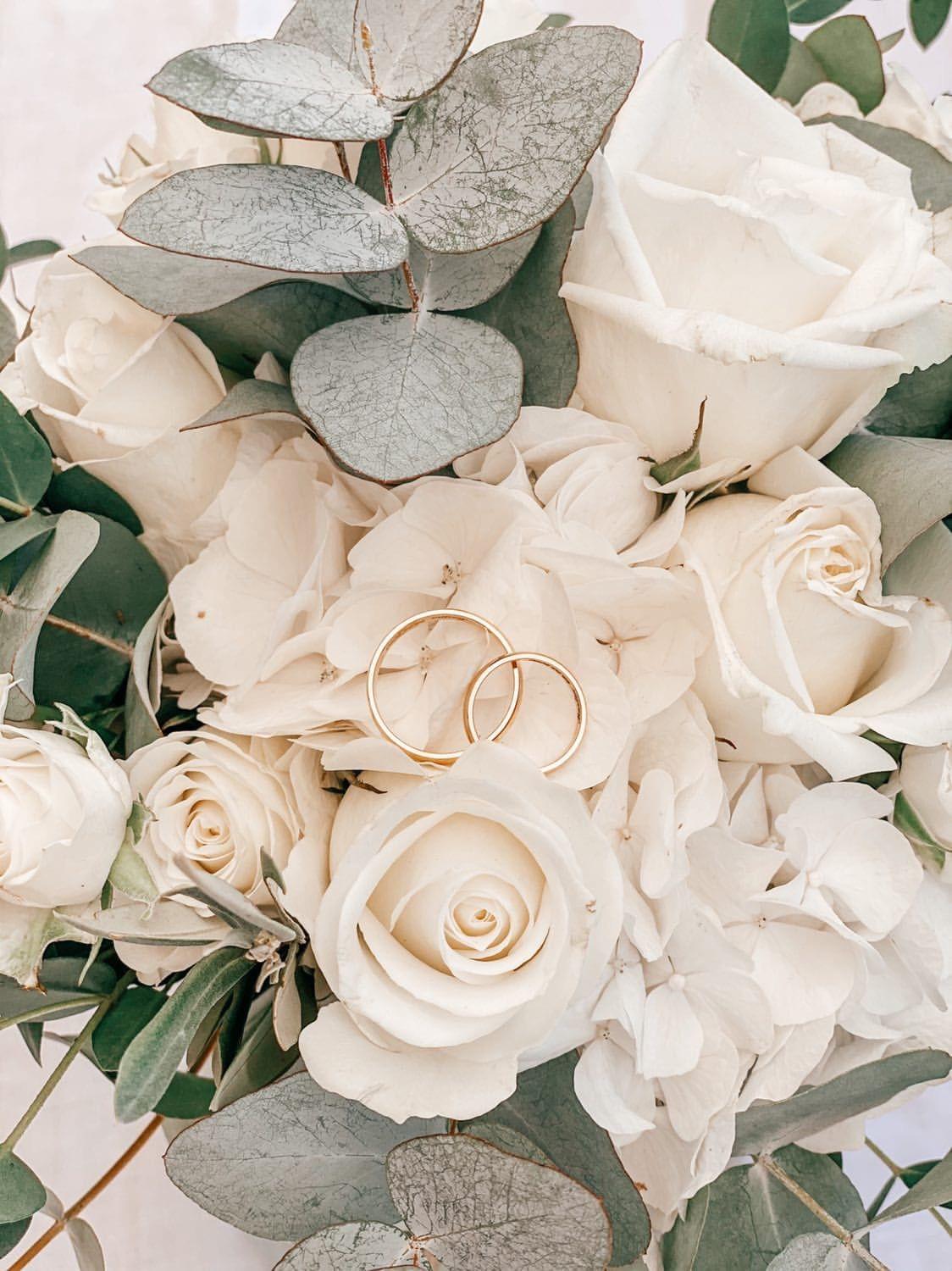 Marina was selling roses at an event hosted by her mother, who is a very talented florist in Southern France. Marina was shy and nervous about selling roses, but she had to help her mother's business. Martin, who met Marina a week ago, recognized her at the party. He offered to buy her a rose! After that, they had a long night of talk, exchanged their phone numbers, and then they fell in love! .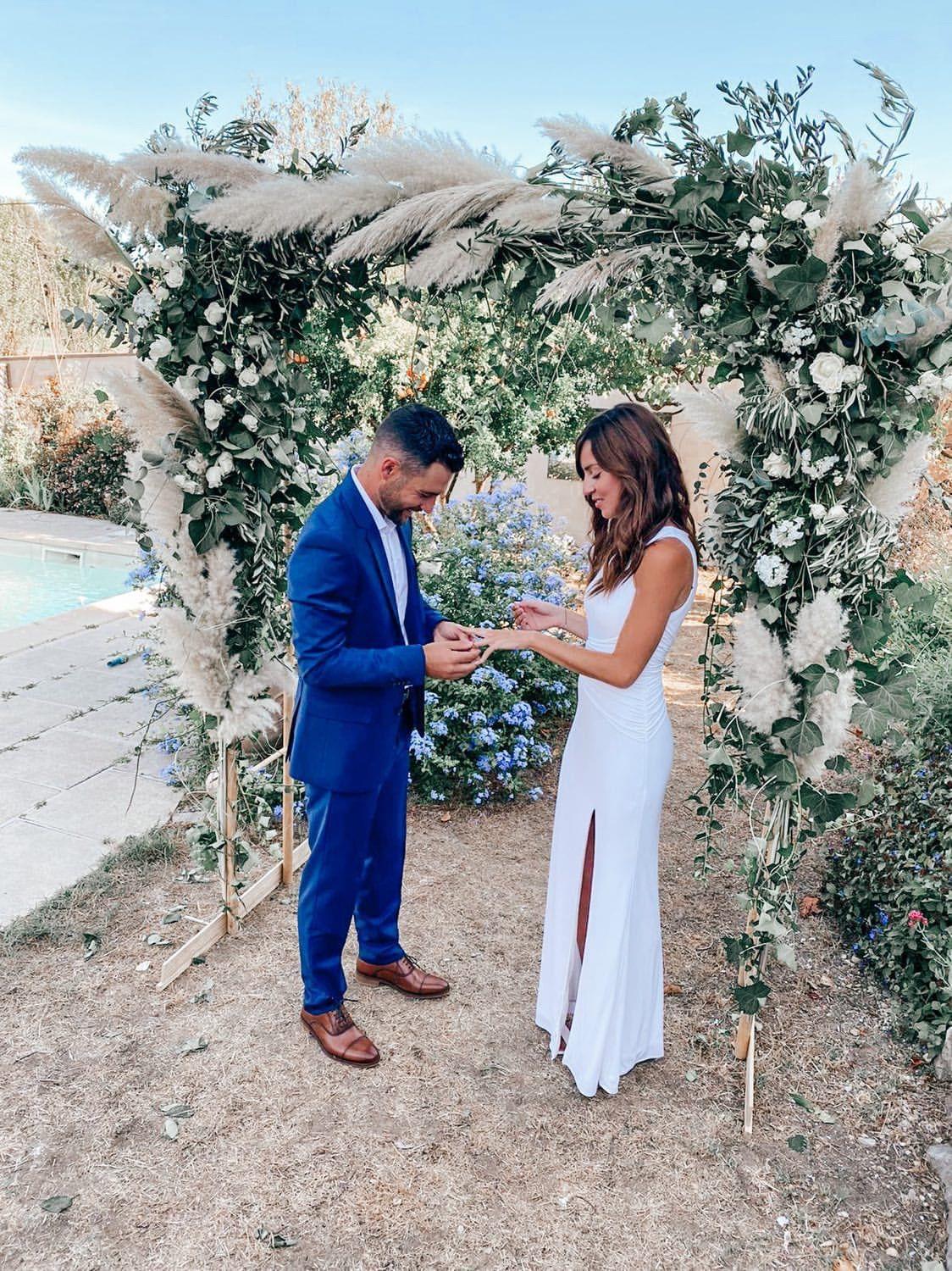 After two magical years of dating, Martin made his proposal on Valentine's Day on a magnificent beach on the island of Giens, France. As they celebrated moments of joy and happiness, the newly engaged couple started planning their big day!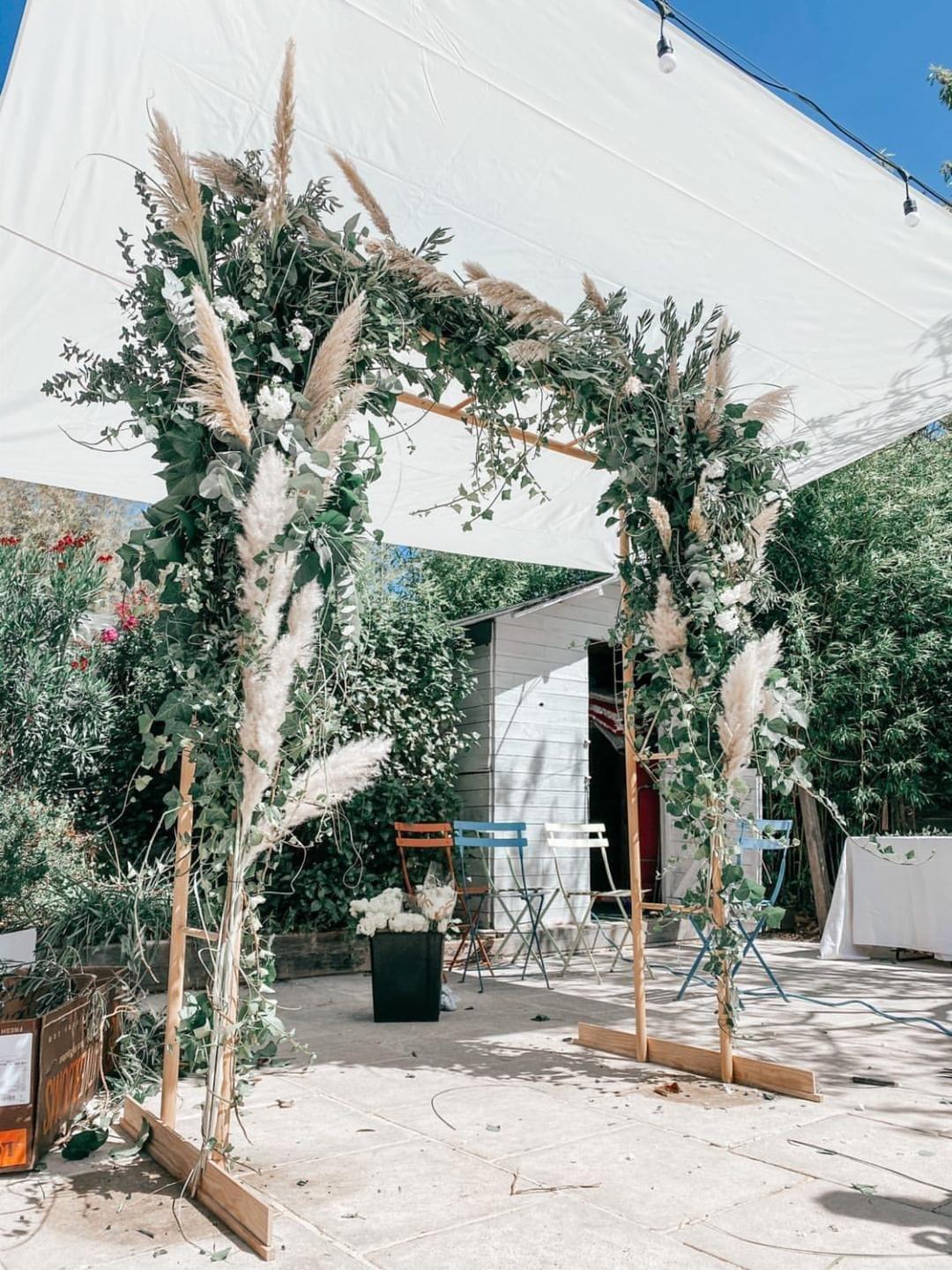 Martin,a golf lover and Marina, a passionate photographer, had to put the wedding on hold as the global pandemic of COVID-19 brought the world to a startling halt, resulting in a wordwide quarantine. Marriages had to be rescheduled, postponed, and even canceled! No matter how bad things were, they decided to get married and not wait for their scheduled big wedding in May of 2021. Nothing could stop them not even a global pandemic.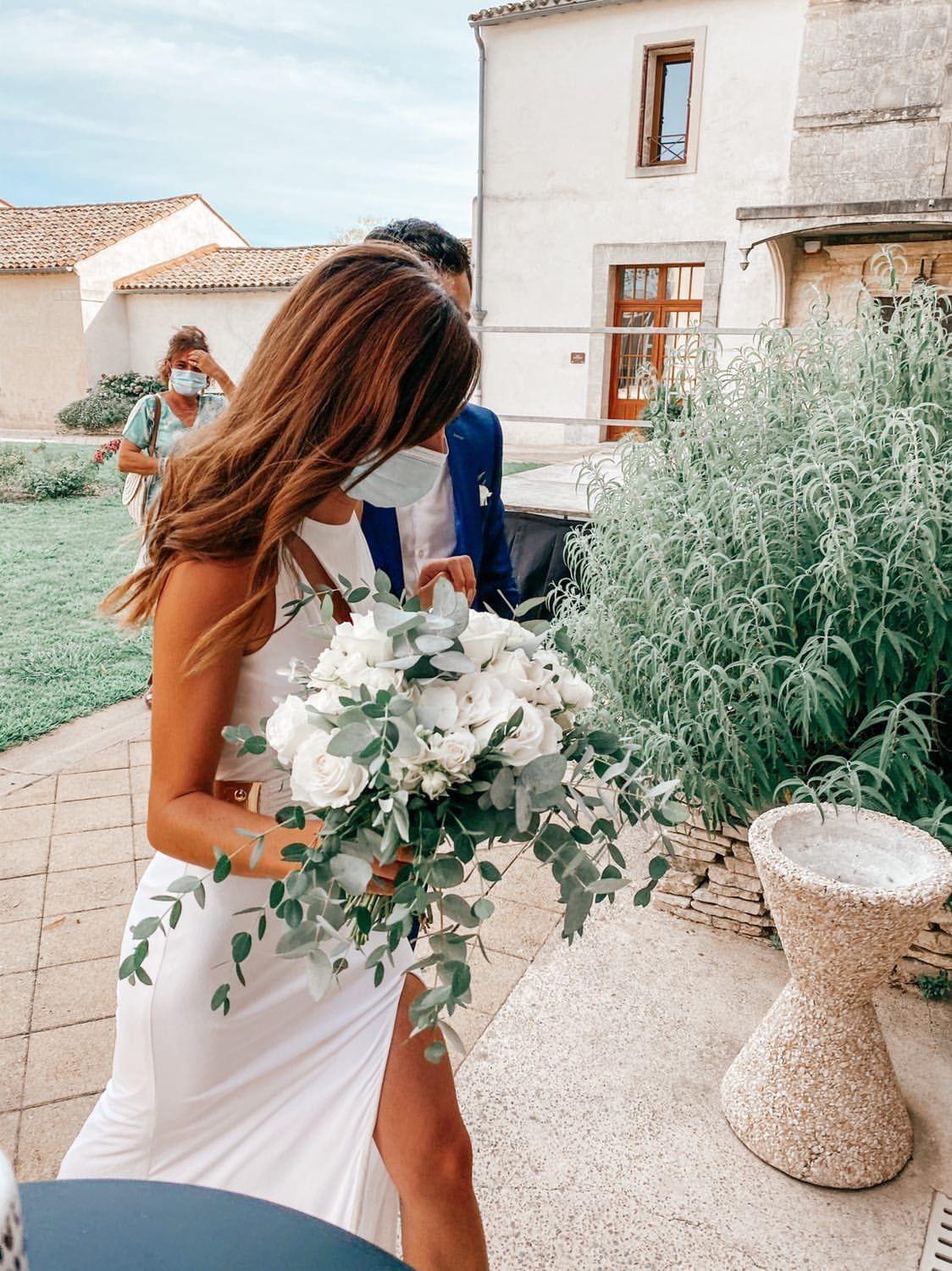 In a small group  
   family and friends, the event took place in the city where Marina and Martin met in, Montpellier, South of France.     
Marina & Martin
 was determined and exchanged their vows in a Civil Wedding Ceremony.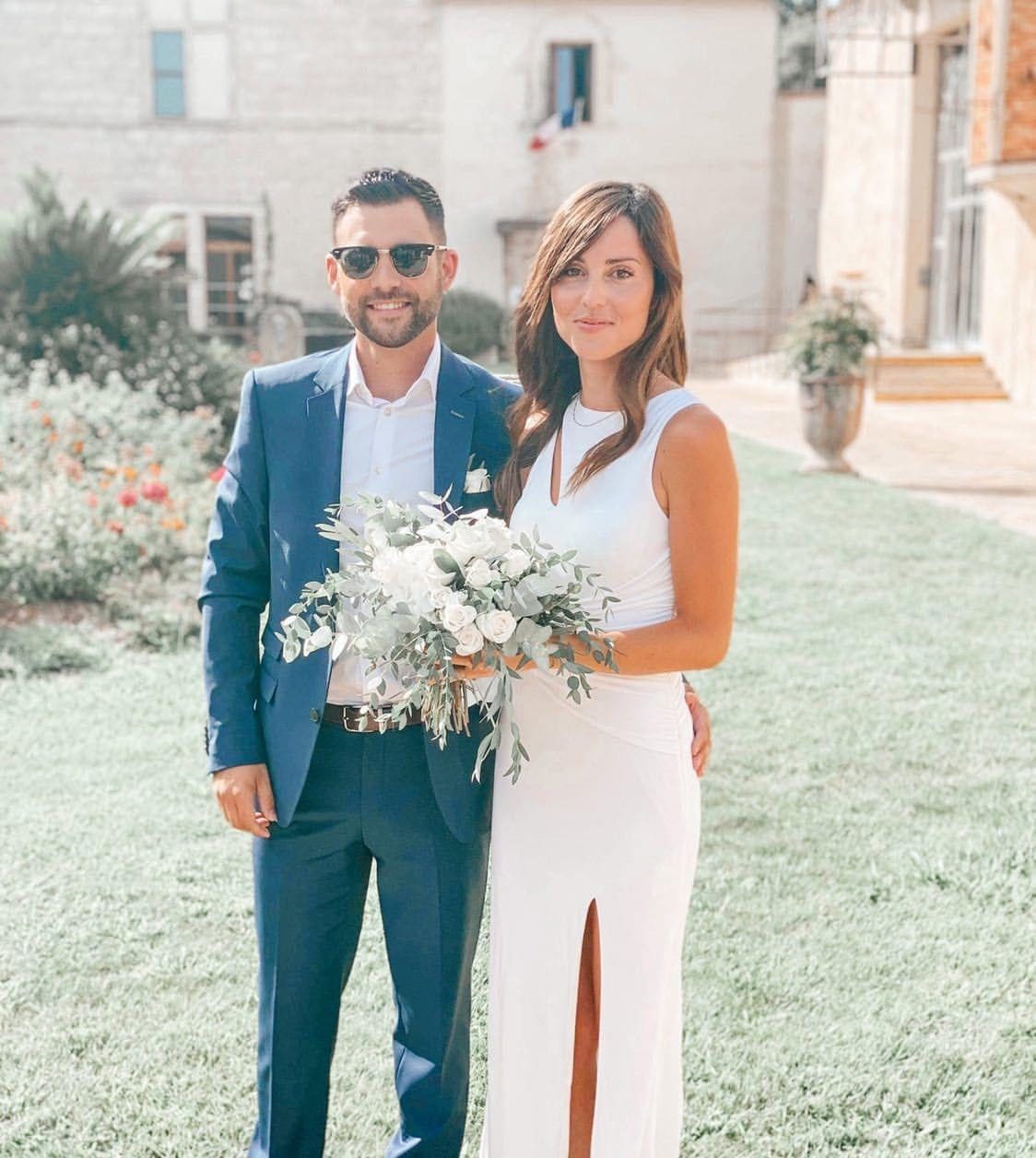 It was a humble, sunny day filled with smiles and joy!
         A wedding that took place during such a challenging season for everyone!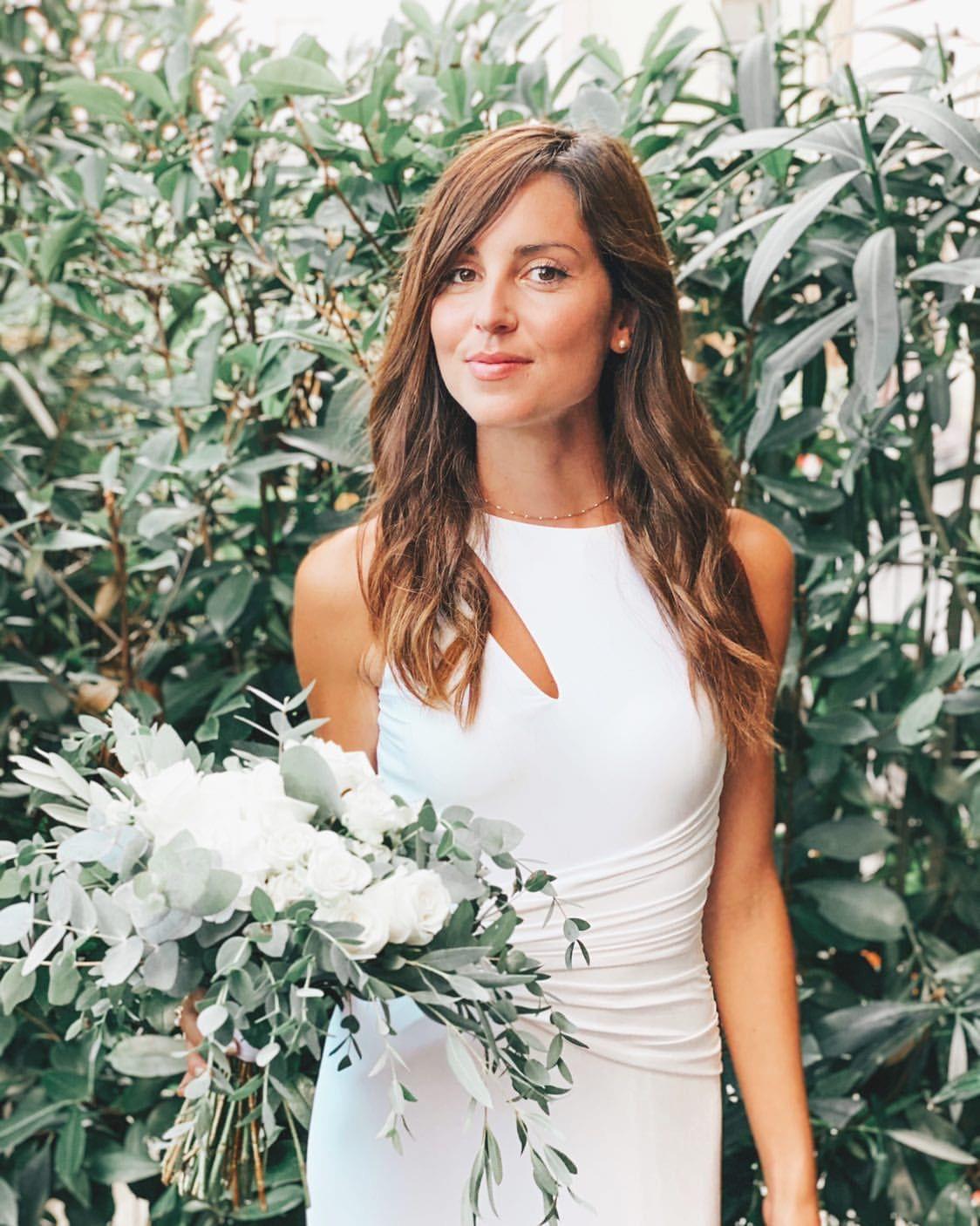 Marina walked  
  down the aisle in an elegant dress by Forever Unique.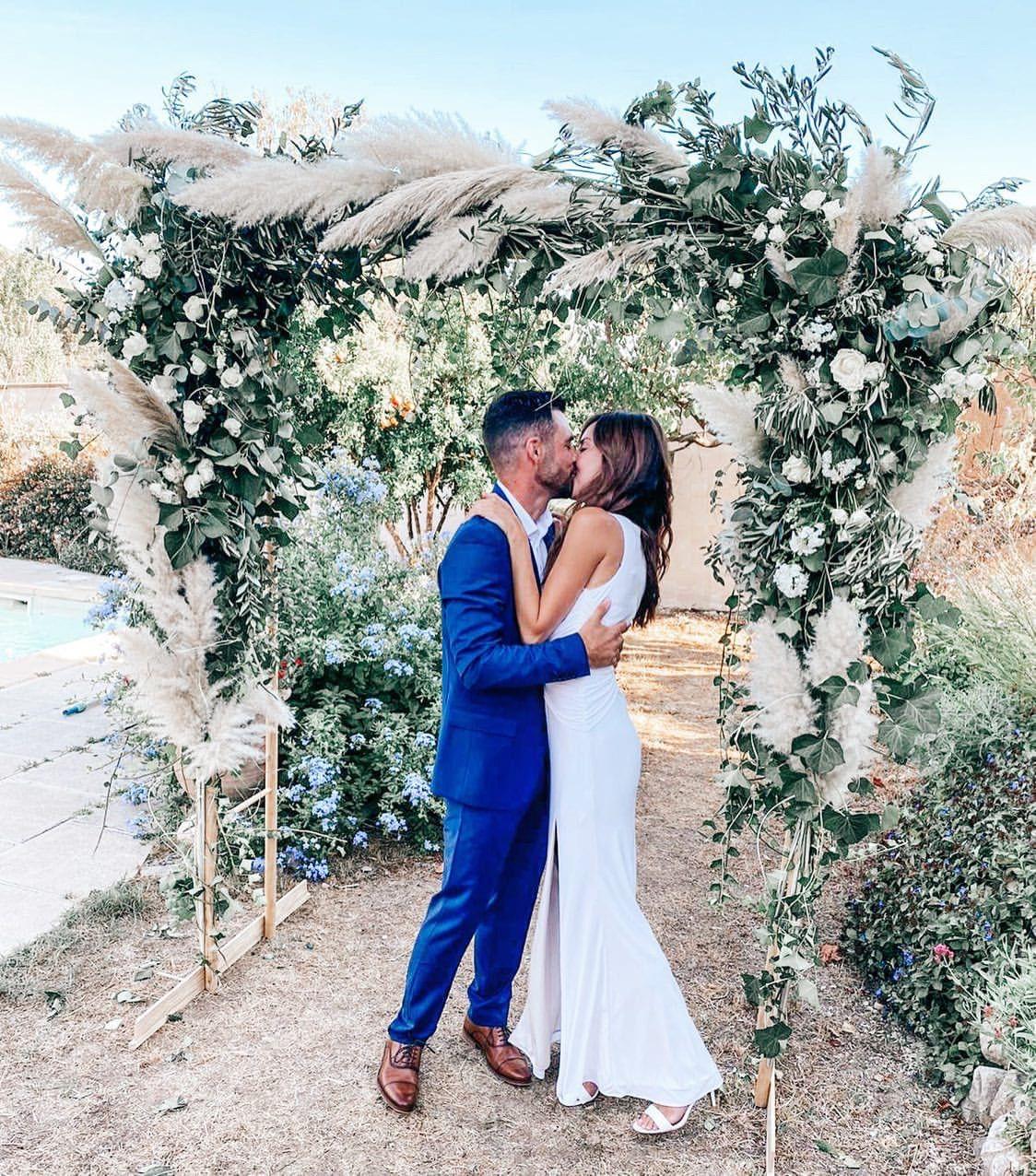 The bride  
   looked stunning for her fiancée!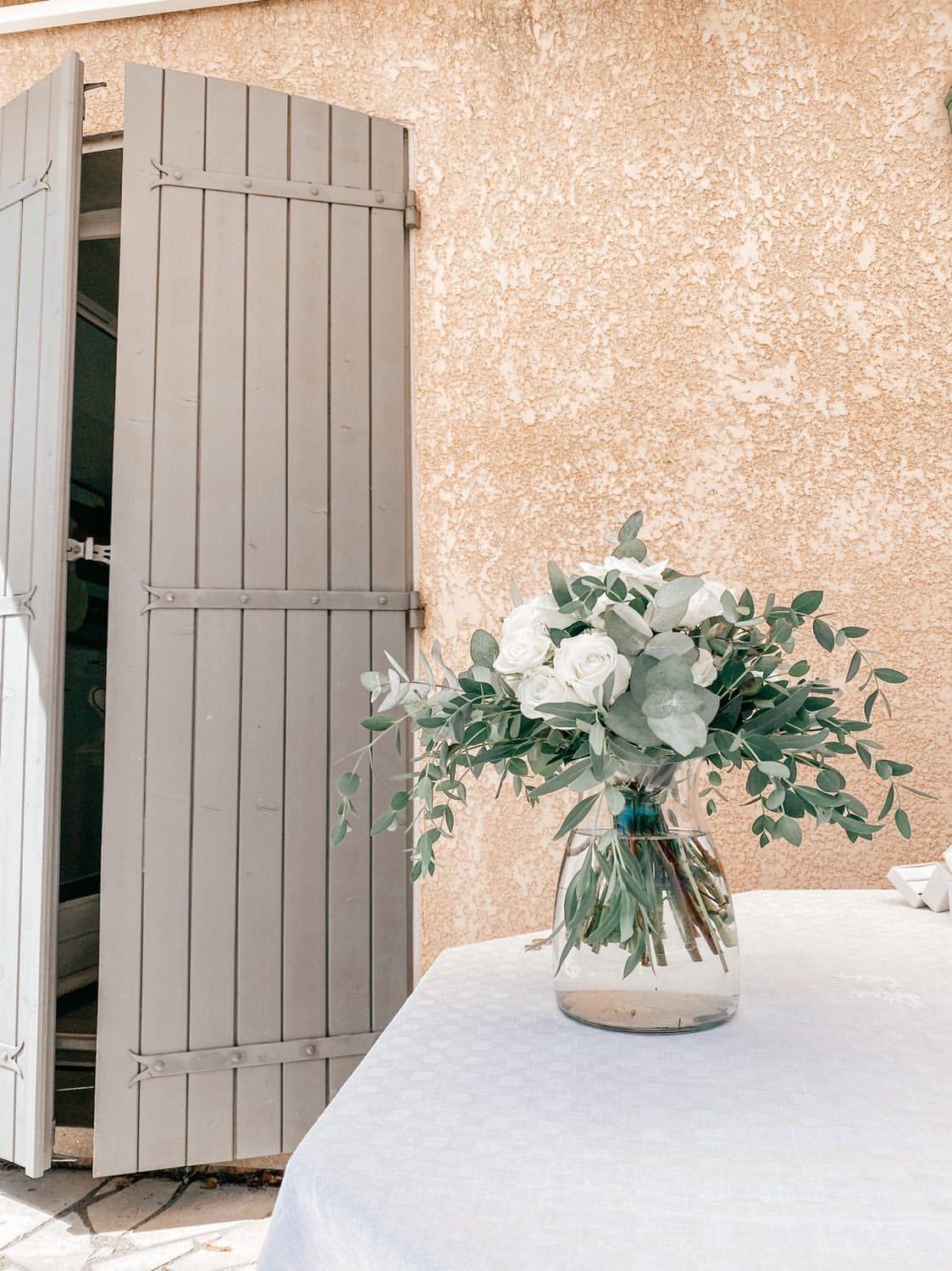 The couple    
    exchanged their vows and tied the knot!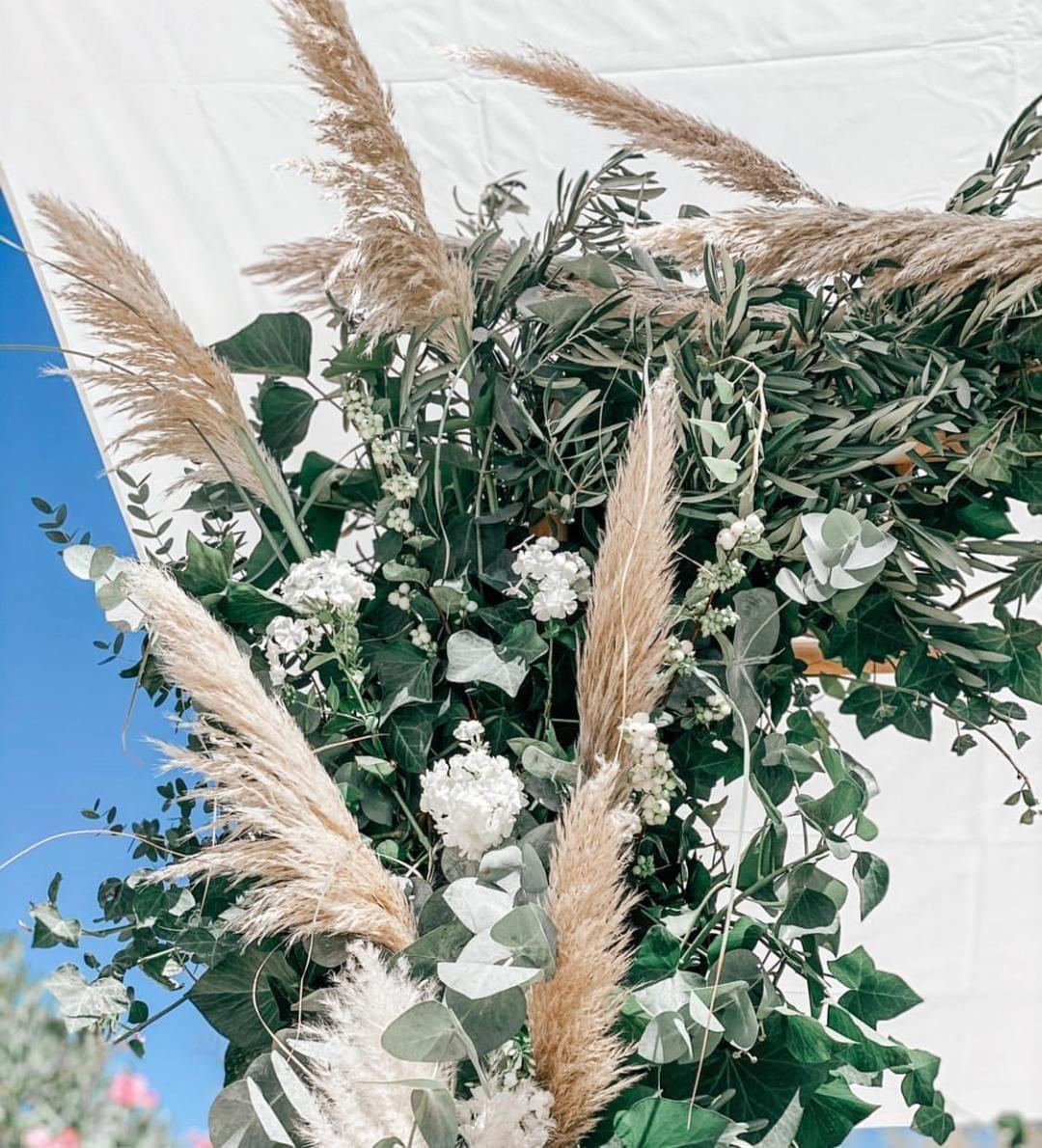 Romance filled   
  the air with a warm embrace of soft colors of creamy ivory and sage.    
That day, every detail was perfect.  
  The flowers and the decorations, which were made by Marina's mother, were magnificent.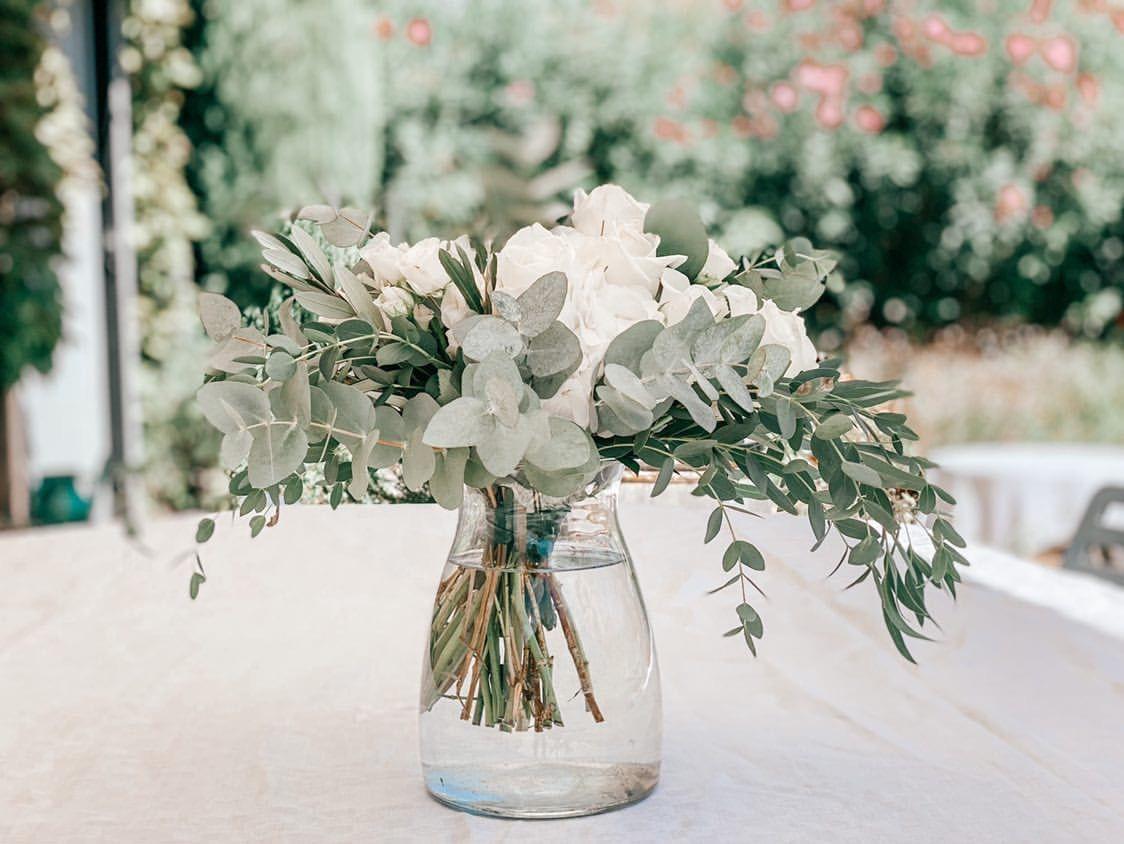 The couple knew that this day needed a very special ring bearer, Dune the puppy!
  Dune is adorable doggie of 12 years
Marina & Martin knew Dune had to share this special moment with them.
 And the newlyweds lived happily ever after…   
   to be continued on the Big Wedding Reception!