Every bride deserves to feel comfortable and beautiful on her special day. A wedding dress should fit a bride perfectly and its design should be carefully chosen to match the bride's personal style and the wedding's theme. 
There is a lot of effort and consideration that goes into the choice of a bridal dress. In most cases it takes months to find the most suitable wedding dress design. 
That is why we want zero mistakes when it comes to the wedding dress design and fit. It takes months to find the most suitable wedding gown, so there is no room for errors .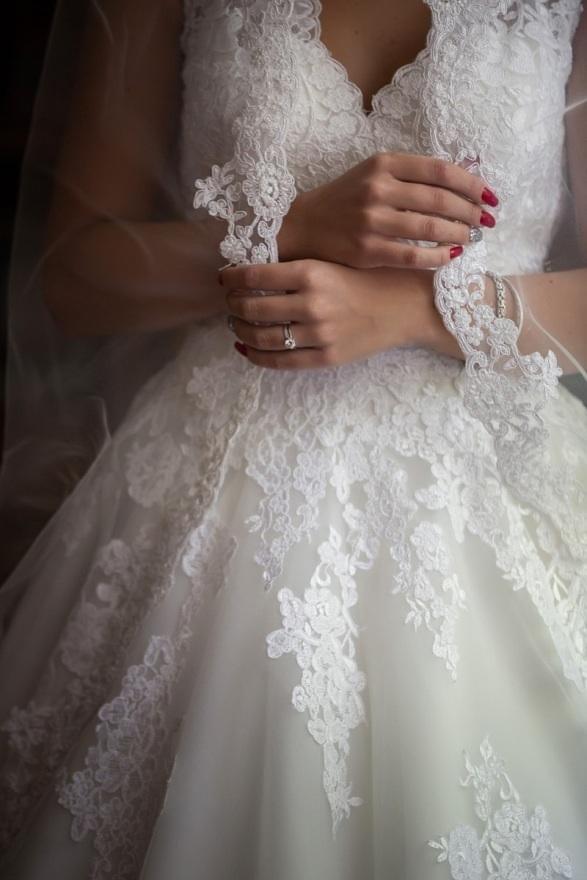 But mistakes do happen even in the case of wedding dresses and alterations are required afterwards. And they need to be done in the right way because no one wants to spend their special day in an uncomfortable wedding dress that doesn't fit them properly. 
Why are wedding dress alterations important ?
In fact, every wedding dress needs alterations, even if they are just small ones, in order to fit you perfectly. Even if you choose a wedding dress at a really high price, if it's not altered correctly and it fits you in a wrong way, then it will look like it's cheaper than its real price.
That is why alterations of a wedding dress are no less important than choosing the initial wedding dress design. They are essential for ensuring a perfect final wedding look. 
So, if you are preparing for your wedding and currently searching for a wedding dress, this article will be interesting to you. It will give an idea of what to expect, if you need to make some alterations to your wedding dress.
Wedding dress fitting is an important step in the preparation of the wedding dress as a wedding dress should fit the bride correctly, meet her expectations and offer comfort during the entire special day.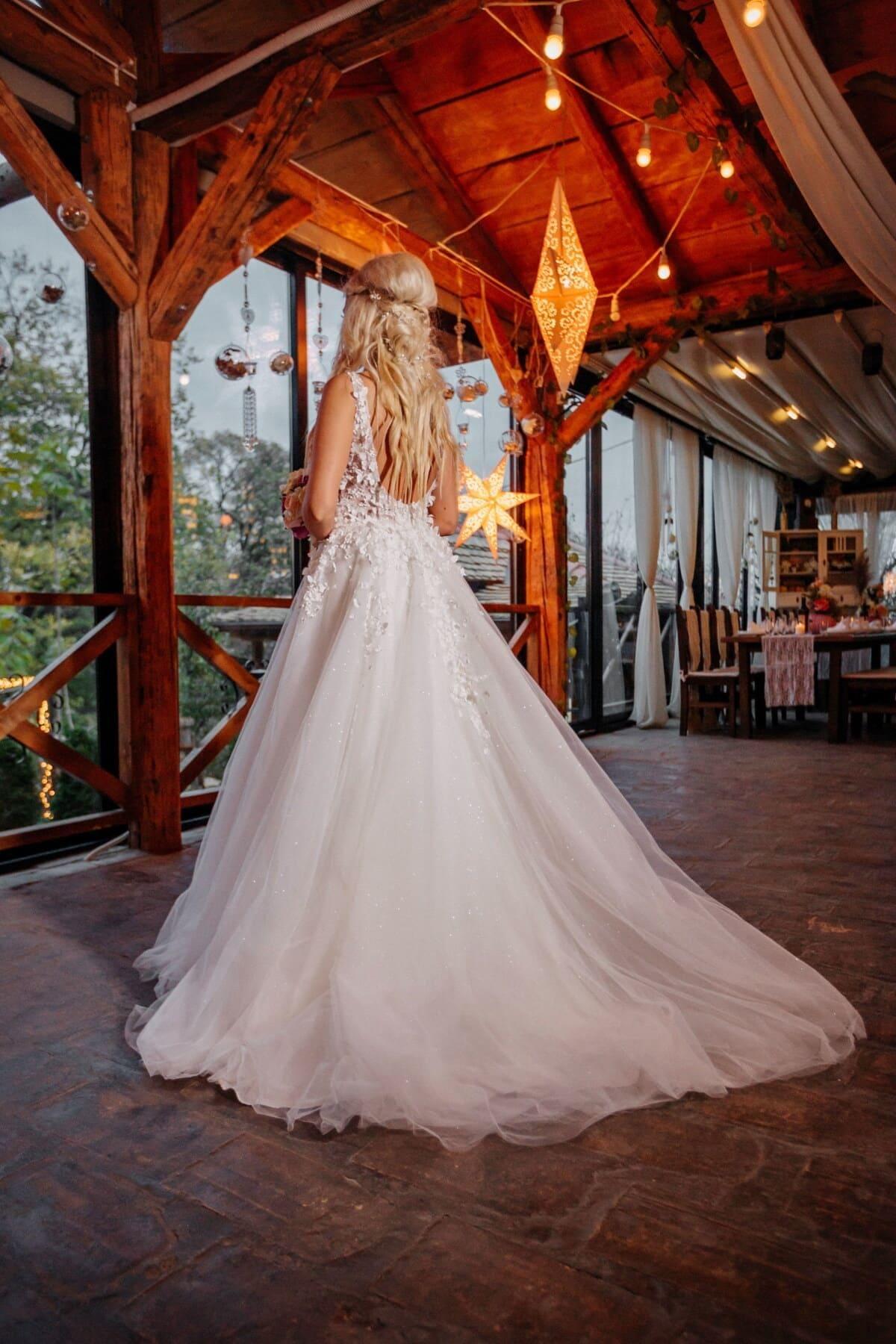 A wedding dress that fits well has the following characteristics :
it's comfortable for wearing.

it accentuates and complements the body shape.

supports and shapes the bust and it's the right length-not too long and not too short depending on the original design.
What are wedding dress alterations?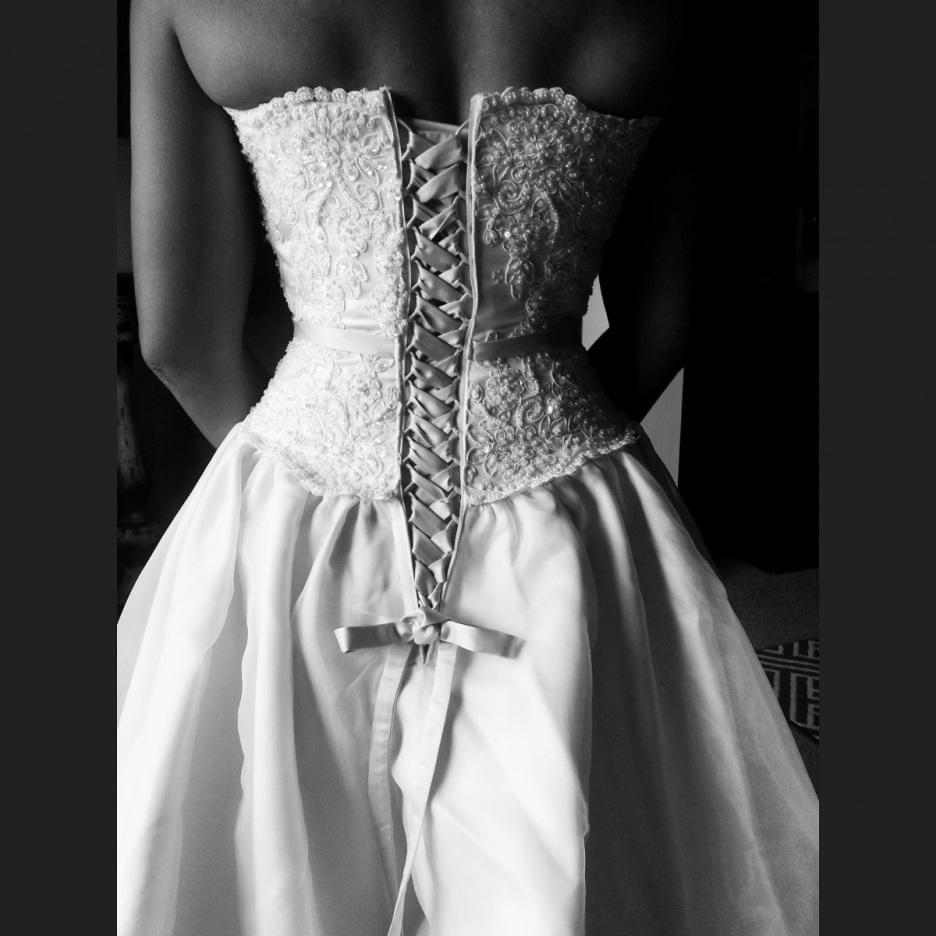 A wedding dress can be altered in many ways. To do this you need to make a wedding dress fitting appointment at a bridal boutique. This means you have to visit a fitter or a seamstress who will alter the wedding dress in such a way so it fits your body shape correctly . 
Fitters are masters in sculpting a wedding dress to a person's body and usually three fittings are needed until a wedding dress is ready to be worn. 
The wedding dress alteration process consists of two or three fittings with a standard duration of one hour. Most bridal boutiques have in-house seamstresses who work often with the shop's wedding dresses or they can recommend you to use the service of a trusted tailor to alter your wedding dress.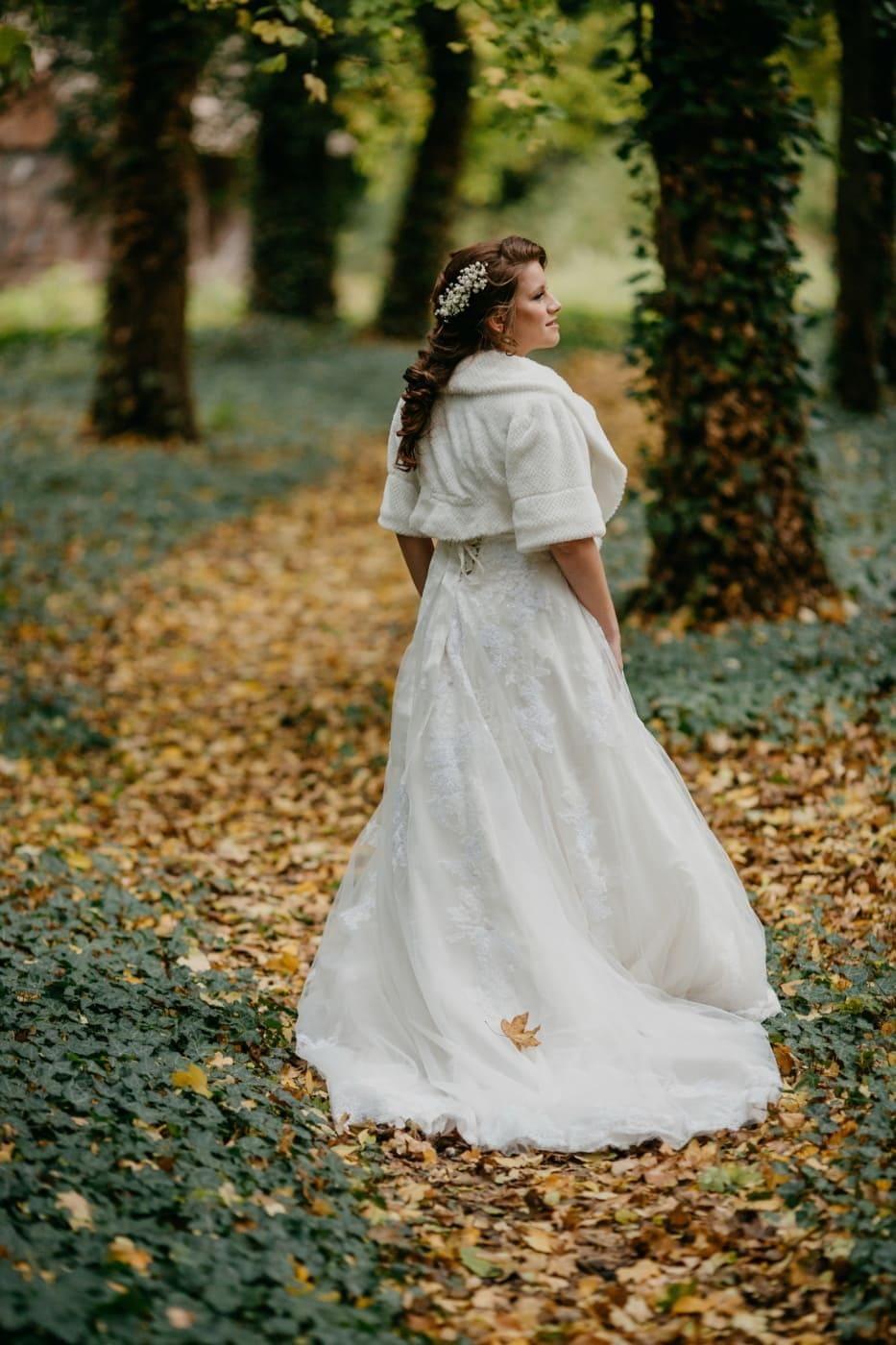 The number of fittings a wedding dress needs depends mostly on the number of alterations that are needed for the desired final design of the dress and also on how much the bride's body changes during the period before the wedding day. On average most wedding dresses need three fittings. 
It's recommended for all brides to schedule their final appointment with a fitter around one or two weeks before their wedding as body shape won't change much during such a short period of time.
Common types of wedding dress alterations
Basic hemming
Adjustment of the sides of a dress, hemming the length and fixing the fit of the dress are all considered small basic alterations.
Additional details
Sometimes extensive changes to a wedding dress are required, so that the dress meets the design and fit wished by the bride. A wedding dress can be customized in many ways - adding details like sleeves, beading, buttons, lace appliques, train length, off-the shoulder straps, bustle. 
It's important to know that wedding dresses aren't usually offered with a bustle. The bustle is additionally added during the alteration process. Sewing a bustle into a wedding dress prevents the train from dragging behind a bride while she walks and dances during her reception ceremony. 
There are several tips you can follow to make sure you have a successful wedding dress alteration and an immaculate end result.
Wedding dress alterations tips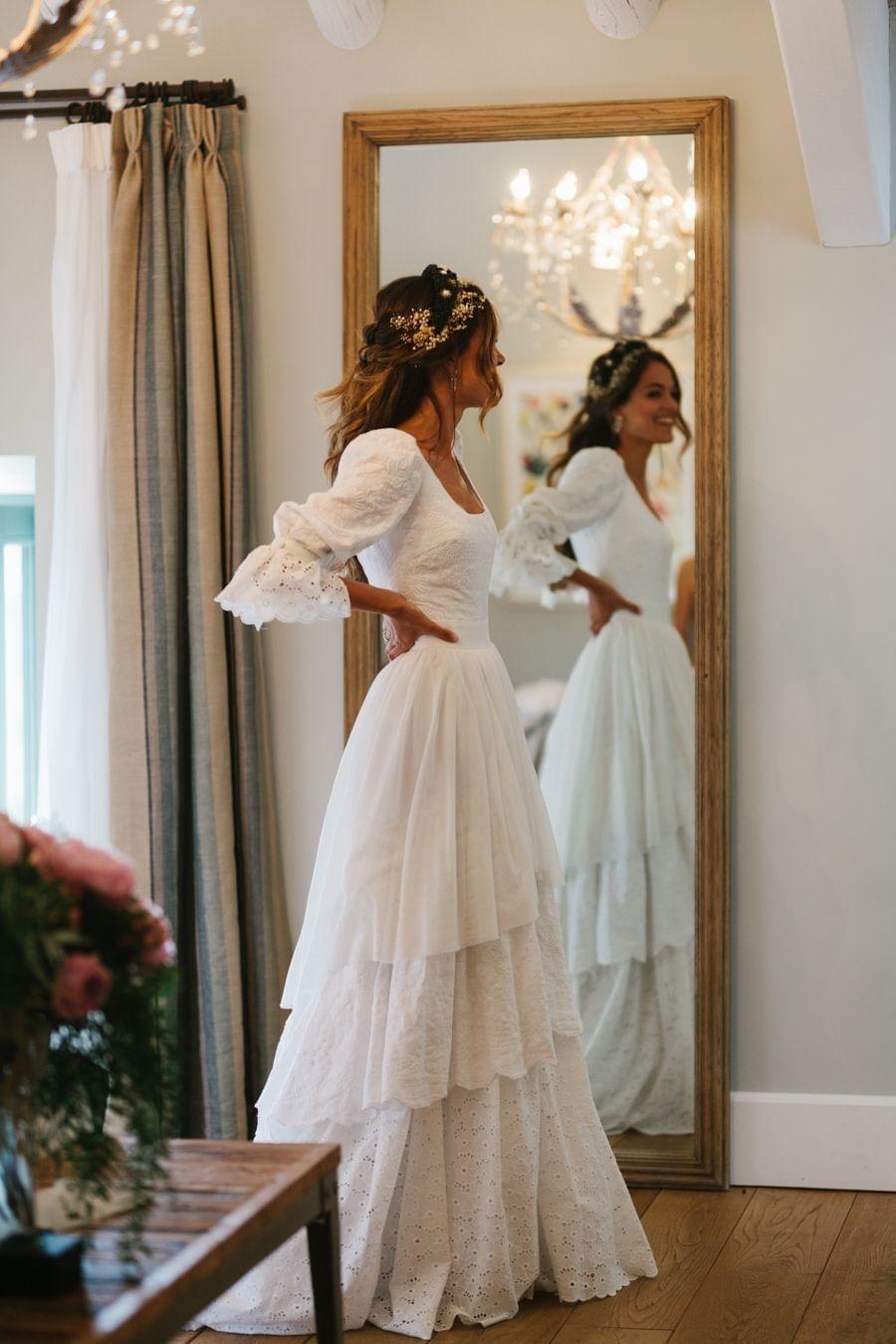 Leave room in your budget
Most brides consider the budget needed for wedding dress shopping, but leaving some budget for wedding gown alterations is a smart step. 
The total cost of wedding dress alterations can range from around $50 to $1,000 depending the number and the type of alterations needed for a certain wedding dress design.
Other tips include the following things :
Wear your wedding shoes during the alteration.

Bring your accessories and undergarments to the alteration appointment.

Determine your wedding weight.

Invite a friend or a family member to come to your alteration appointment.