When it comes to fashion ideas, celebrities have always been an inspiration for almost all of us. The rich and famous never cease to amaze us with their unique fashion style. Weddings are one of the major events where famous stars don't miss to shine too. You can get different ideas about how to organize your own wedding from celebrity weddings. Some of the famous couples choose to be in the center of the spotlights demonstrating a luxurious taste in wedding style while others prefer to keep their beautifully designed event intimate and avoid attracting too much media attention. But they all share one common thing - each celebrity couple has their own unique style in terms of wedding design and overall theme.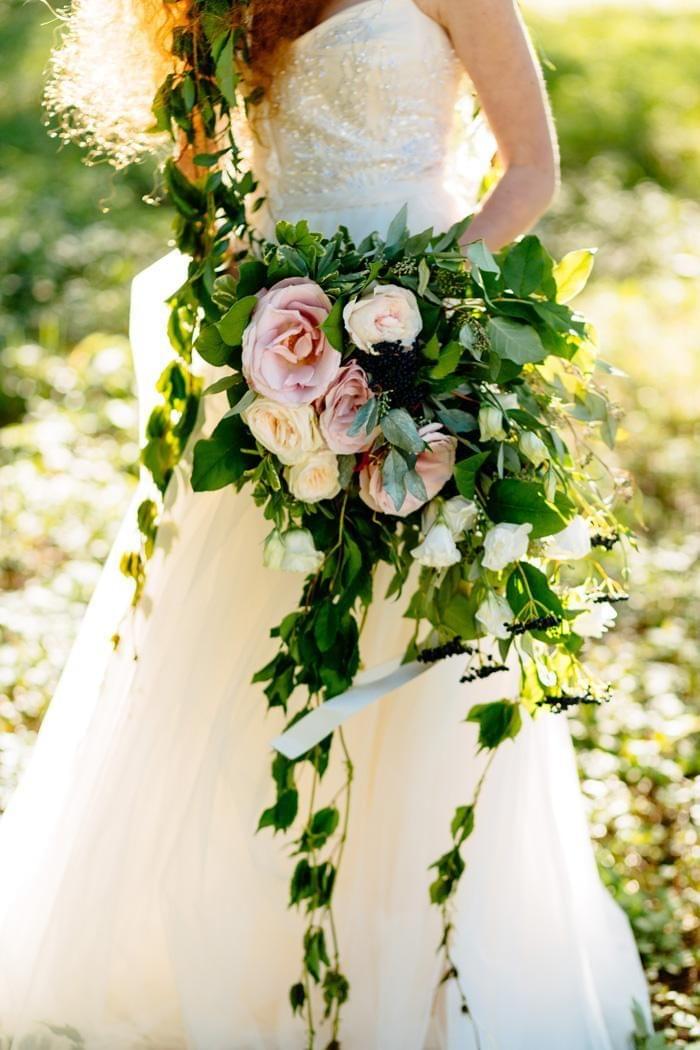 The weddings of celebrities offer plenty of ideas for those of you who are planning a wedding and need some inspiration. So here we show you wedding event ideas and outfits from the weddings of some of the most famous celebrity couples that got married in recent years.
Famous celebrity couples and their perfect weddings
Scarlett Johansson and Colin Jost (October 29, 2020)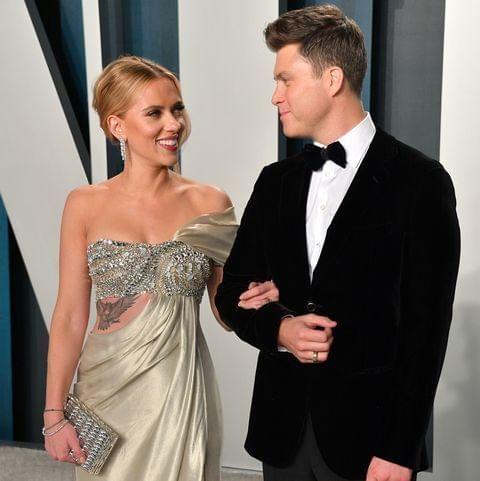 Scarlett Johansson and Colin Jost got married in Palisades, New York. As the year 2020 was marked by the Covid-19 pandemics many people were urged to cut the number of their wedding guests because of the safety precautions.
 So, just a small circle of relatives and friends attended the private wedding ceremony of Scarlett Johansson and Colin Jost. Rumour has it that this celebrity couple planned their wedding in just a few weeks. The couple's wedding wish was to offer support for the organization Meals on Wheels which is putting effort into making a difference for vulnerable older adults during the difficult pandemics period.
Chris Pratt and Katherine Schwarzenegger (June 8 ,2019)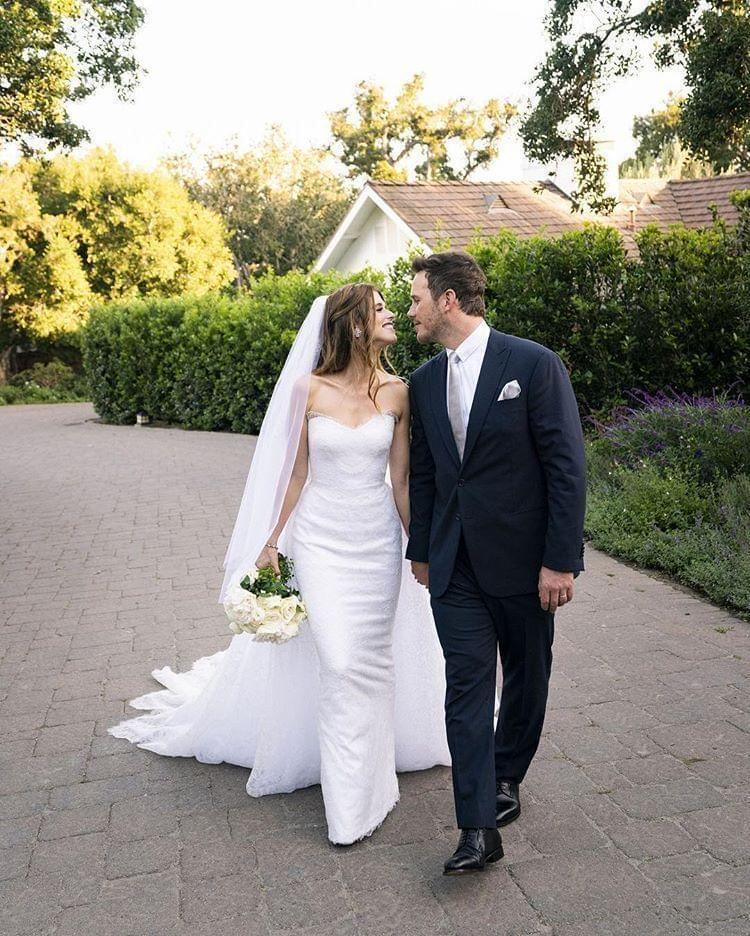 Chris Pratt and Katherine Schwarzenegger got married at San Ysidro Ranch in Montecito, California, surrounded by their family and close friends. The bride wore a simple design wedding dress and bouquet of cream roses in a minimalistic style. Her dress was a classic style floor-length white gown that featured delicate lace detailing and also a matching veil. The groom appeared in a dark blue wedding suit in a classic design. The wedding's program of Katherine and Chris included an outdoor cocktail hour and a buffet featuring local cuisine with different dishes made of fresh ingredients. The couple's wedding venue offered a beautiful and romantic setting that featured plenty of greenery and a variety of flowers.
John Cena and Shay Shariatzadeh (October 12, 2020)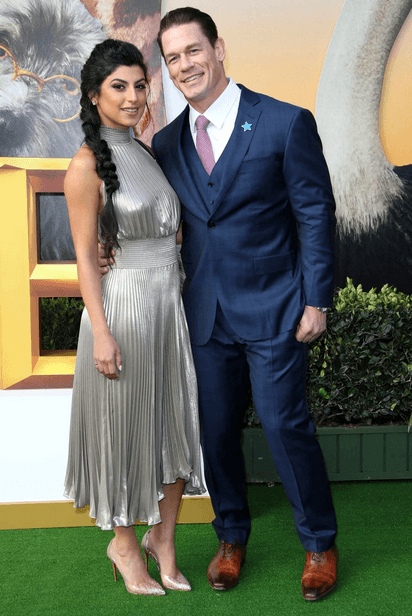 John Cena and Shay Shariatzadeh had a private wedding at Tampa, Florida, at the downtown office of attorney Dilip Patel, who was the wedding's officiant. The couple's wish was to have an intimate wedding ceremony. John wears a navy blue suit with a white button-down dress shirt and a red tie. And his bride Shay wears a stylish sequined wedding dress in sparkling silver and black.
Sophie Turner and Joe Jonas (May 1st,2019)
We all know that some celebrities are famous for breaking with traditions and this is especially true in the case of this couple's wedding. Sophie Turner and Joe Jonas tied the knot during a private wedding ceremony in Las Vegas and threw a splendid pre-wedding bash. Their wedding's theme was in the color white and the guests were also asked to wear white. Only Sophie and Joe wore matching wedding outfits in bold red creating their own version of the traditional wedding clothing.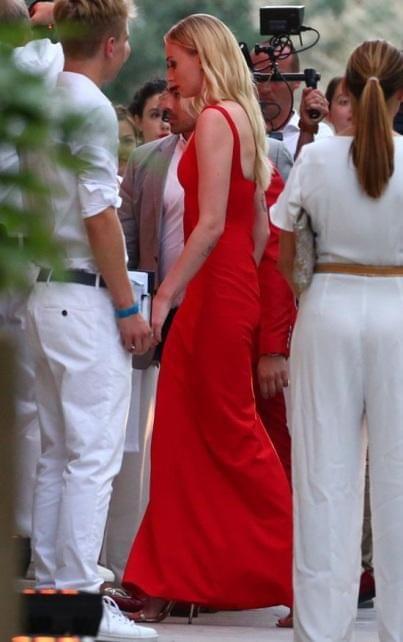 Sophie Turner's wedding outfit in fiery red was a simple design gown combined with metallic gold high heels. Her hairstyle was classic loose waves. Joe's suit was also in fiery red color and he wore dark red dress shoes. An interesting feature of the wedding was the couple's dog Porky Basquiat that wore a tuxedo that matched the tuxedo style of the groomsmen. The couple's destination wedding weekend began with a rehearsal dinner at Hôtel La Mirande in Avignon. Their wedding included a private ceremony at Château du Martinet which was followed by a reception at the elegant Le Château de Tourreau in Southern France. The entire wedding was planned by the team at Joy Proctor Design.
Annika Backes and Tijs Michiel Verwest (DJ Tiesto) (September 21, 2019)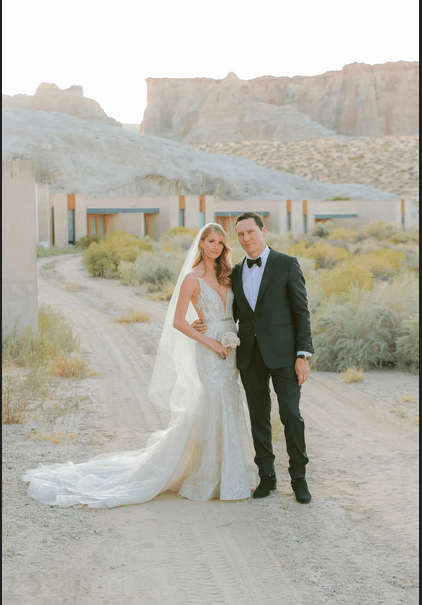 One of the world's most favourite Djs married Annika Backes at a beautiful setting at Amangiri (Canyon Point, United States). This dessert venue features a magnificent mountain backdrop. 
The wedding of this famous couple featured a chic décor that included:
monochrome aisles

bouquets in a minimalistic style

pampas grass florals

tables lined with roses

high mirrored arches

subtle projection lighting

rows of candles
The wedding's program included an after dinner surprise for the guests who were led back to the area where the wedding ceremony was held. This spot was turned into a stylish nightclub with a mirrored maze at the entry. Then the groom wrote and produced a song for his bride which played at the start of the wedding party. There were also fireworks during the song. The couple's wedding was planned by Colin Cowie Lifestyle.
Hailey Baldwin and Justin Bieber (September 13, 2019)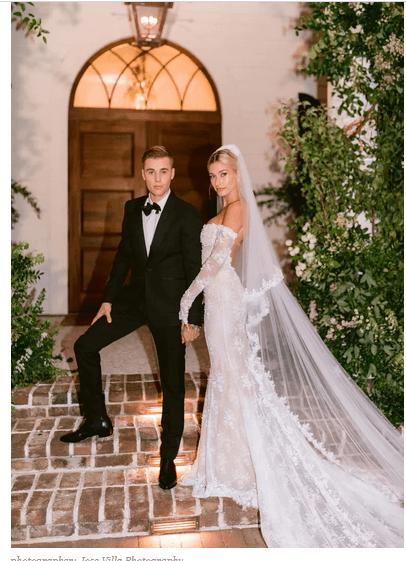 The couple spent a splendid wedding weekend at the stunning 20,000-acre Montage Palmetto Bluff resort in Lowcountry South Carolina, which offers scenic waterfront views of May River. This luxury property ranks as one of the world's most romantic hotels suitable for wedding weekend celebrations. It's a perfect spot for weddings with its outdoor and indoor event spaces, chapels and restaurants. Their wedding's rehearsal dinner was held at one of the resort's open spaces and Hailey and Bieber said their "I Do's" at the resort's Somerset Chapel. Then the dinner was followed by an after-party. The couple's wedding was organized by Mindy Weiss Party Consultants. 
The wedding guests got a magical ballroom reception. Other main features of the wedding were:
a boat ride entrance
greeting local dolphins
an after party bowling game
a rich buffet with fresh local cuisine
an authentic oyster roast at one of the resort's beautiful villages
The wedding's elegant designer-made décor included mesmerizing ceiling foliage, which was one of the focal details, designed by the professional flower team Mark's Garden. The overall décor of the waterfront setting included glowing candles, beautiful candle lit tablescapes made by Revelry Event Designers and strung lights. There were Sparkling bottles of Moet champagne custom-made for Justin and Hailey and the wedding's dance floor glowed in purple (which is the groom's favourite color) at the start of the wedding party while the groom's famous hit "Beauty and Beats" played.