Here are three myths of wedding dress shopping and how to overcome them
Selecting the perfect wedding gown should be a simple, hassle-free, and enjoyable experience. For decades brides have believed some myths about wedding dress shopping that has complicated the process. A bride who has said yes to their fiancé knows how to say yes to their love story's next big decision: the wedding dress. It's time for brides to be free from the most common wedding dress shopping myths and start living happily ever after.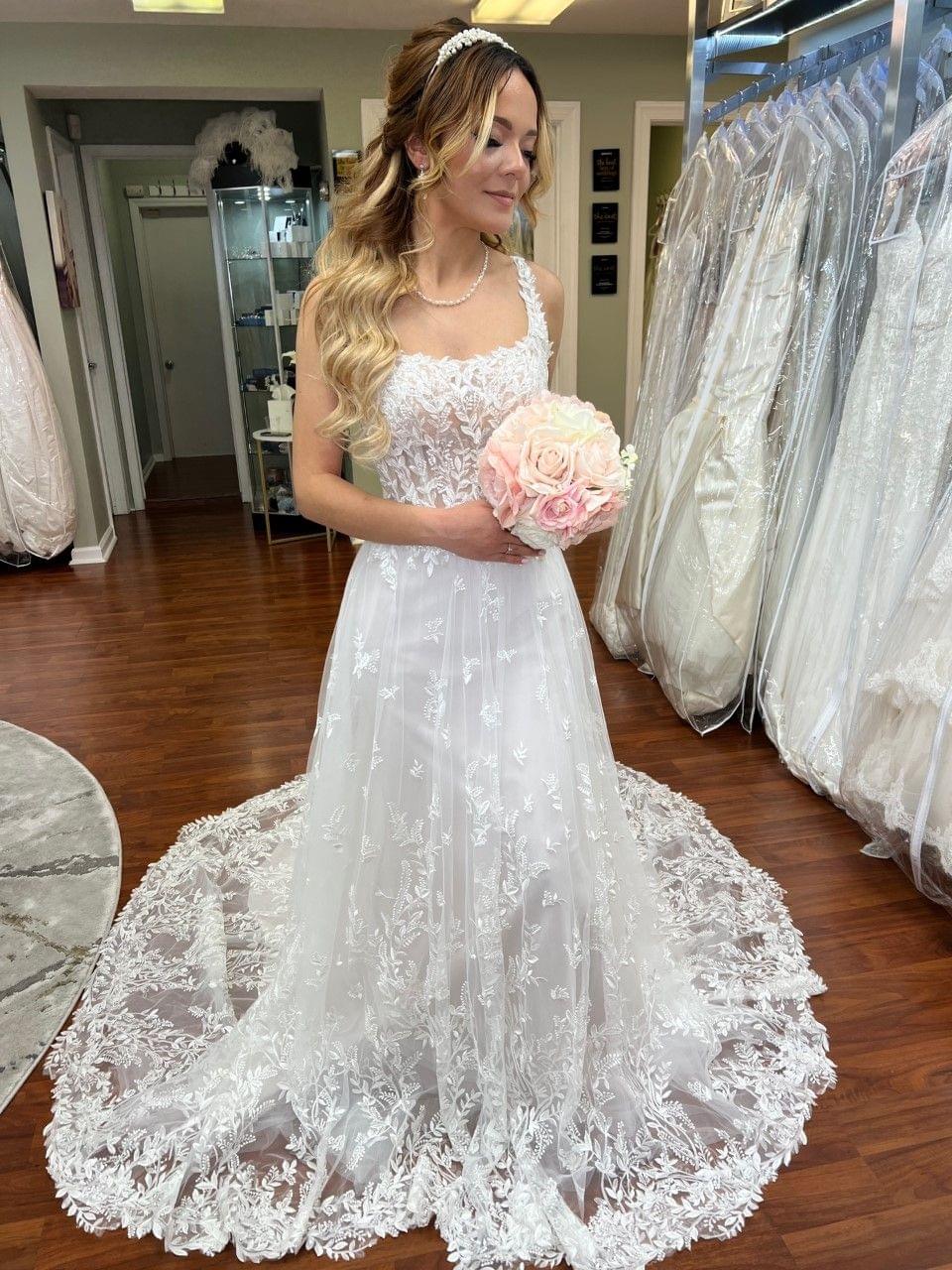 Myth #1
A bride cannot purchase her wedding dress from the first bridal shop she visits.

A bride must remember that she picked that bridal shop first for a reason, perhaps for their fantastic wedding gown selections or excellent reputation. Regardless of the reason, a bride should always visit a bridal shop with the expectation and intention of finding and purchasing her dream wedding dress. This approach gives brides the confidence to say yes to their dress at any point in their wedding dress shopping process. If the first bridal shop delivers on experience and the wedding gown, feel free to say yes to the dress.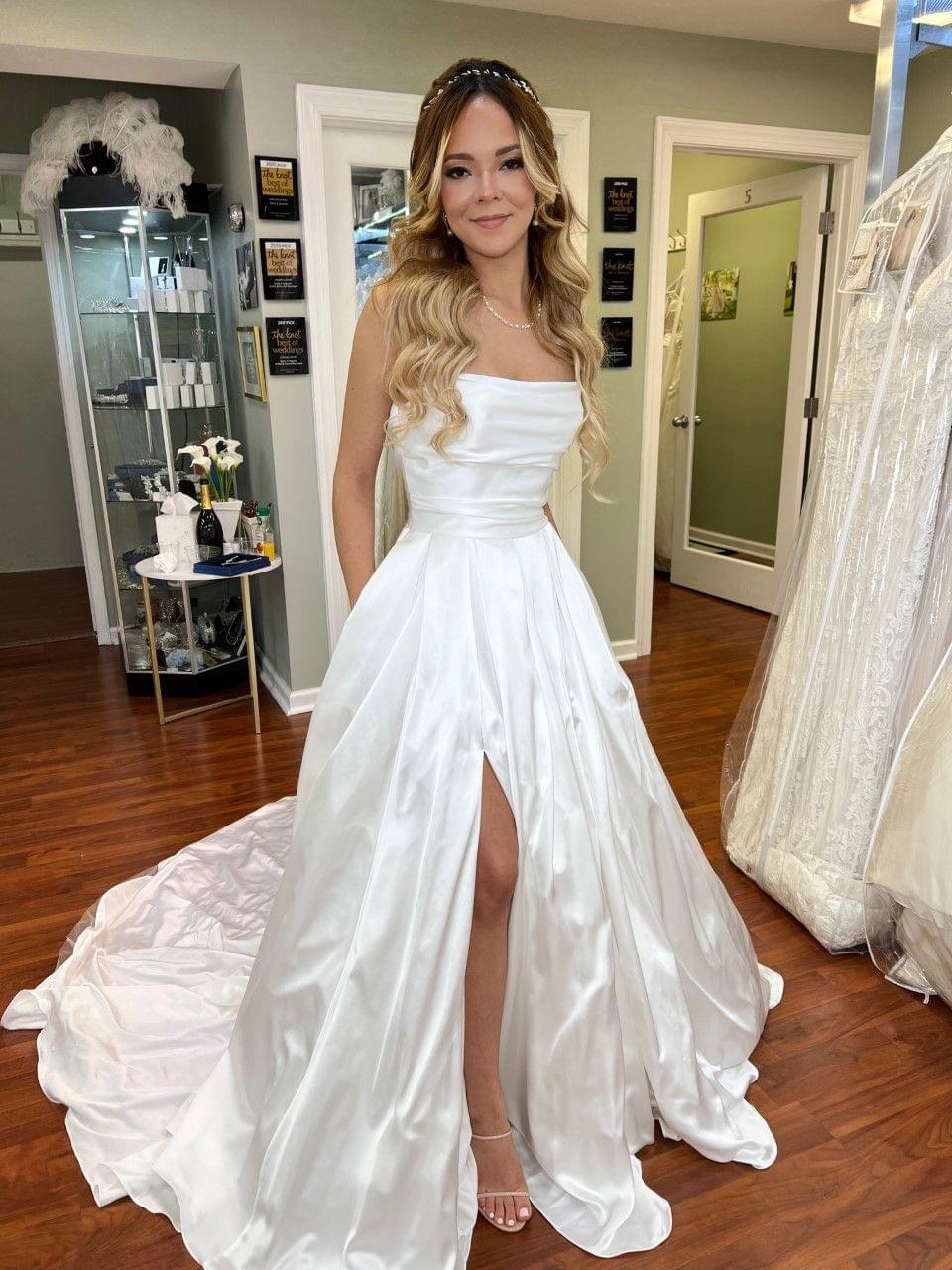 Myth #2
A bride cannot say yes to her wedding dress until she attends all her scheduled bridal appointments. 

A bride schedules multiple bridal appointments to explore options and ensure she finds the wedding gown of her dreams. However, once a bride discovers her dream wedding dress and says yes to her dress, she should cancel all other bridal appointments. Those other bridal shops deserve the courtesy of being able to book other bridal appointments. In addition, a bride and her guests can start the celebrations sooner, and the bride can move on to other wedding day items on her list.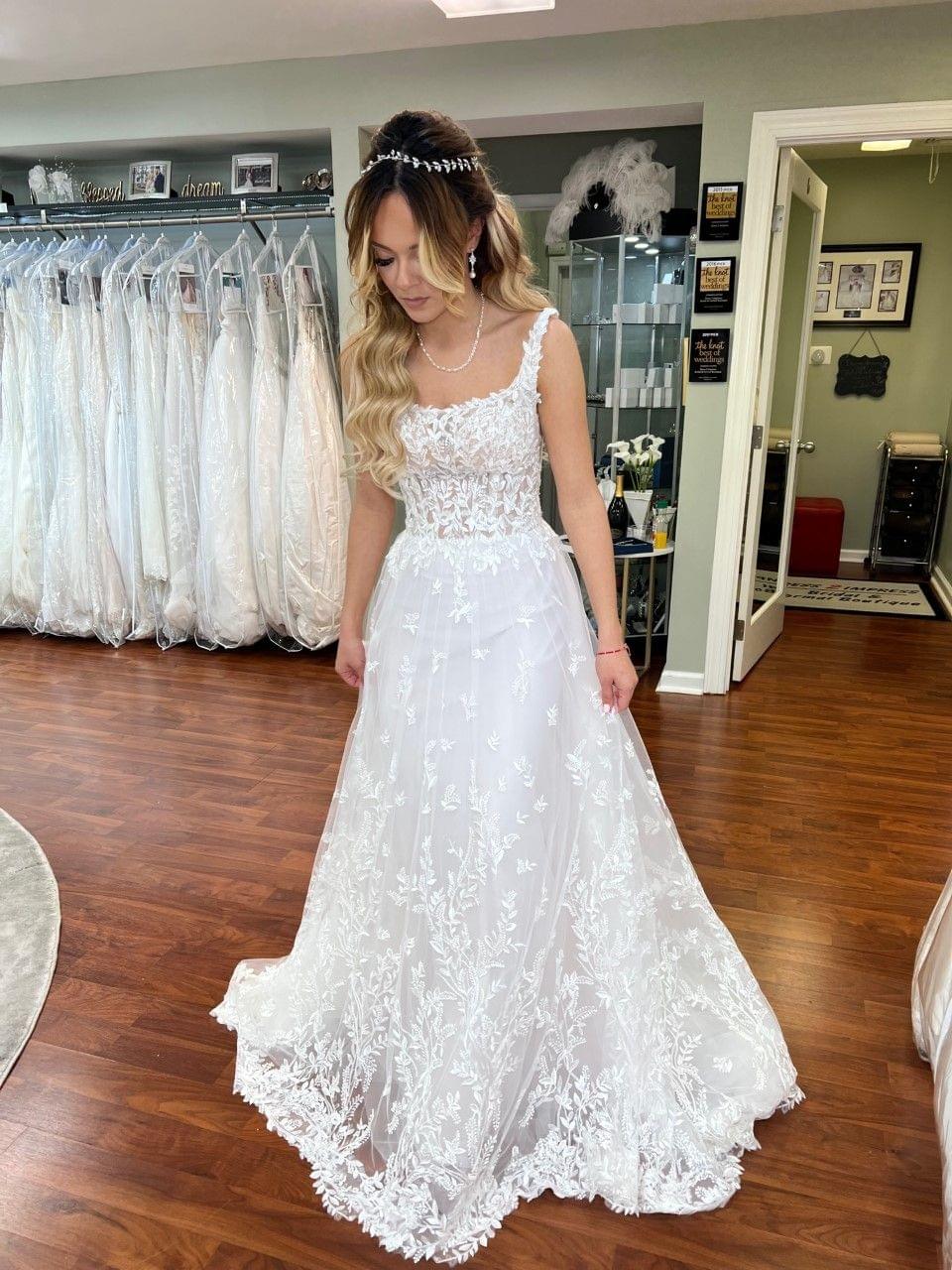 Myth #3
A bride's first wedding dress can never be the one she selects as her dream wedding gown.

Let's face it you liked that first wedding gown for a reason. Its beauty may have caught your eye, or your bridal stylist pulled the fabulous dress first to get you started on the right foot. Whatever the reason, more and more, the first dress a bride tries on ends up being the one or, at a minimum, "the one to beat." A bride shouldn't feel like she can't say yes to the dress because it was the first one. If the first wedding gown a bride tries on makes her feel the way she wants to on her wedding day, it's the one, so she should feel free to say yes.
At Dress 2 Impress, we pride ourselves in ensuring every bride looks and feels amazing on her wedding day. It's our passion. If you find these tips helpful and want to try on our wedding gowns, veils, and bridal accessories, we would love to meet you and help you discover your dream wedding day look. Click on the link https://dress2impress.com/appointment to schedule an appointment with one of our friendly and professional Bridal Stylists.