Three things to share with your bridal stylist 
A successful bridal appointment starts with building a good relationship with your bridal stylist. The relationship may begin over the phone when scheduling your first appointment. Brides should answer the bridal stylist's questions as honestly as possible to give them the ability to serve the bride the very best and for both parties to establish trust. A bridal stylist can make or break your wedding dress shopping experience, so make sure you do your part to help them give you the best experience possible.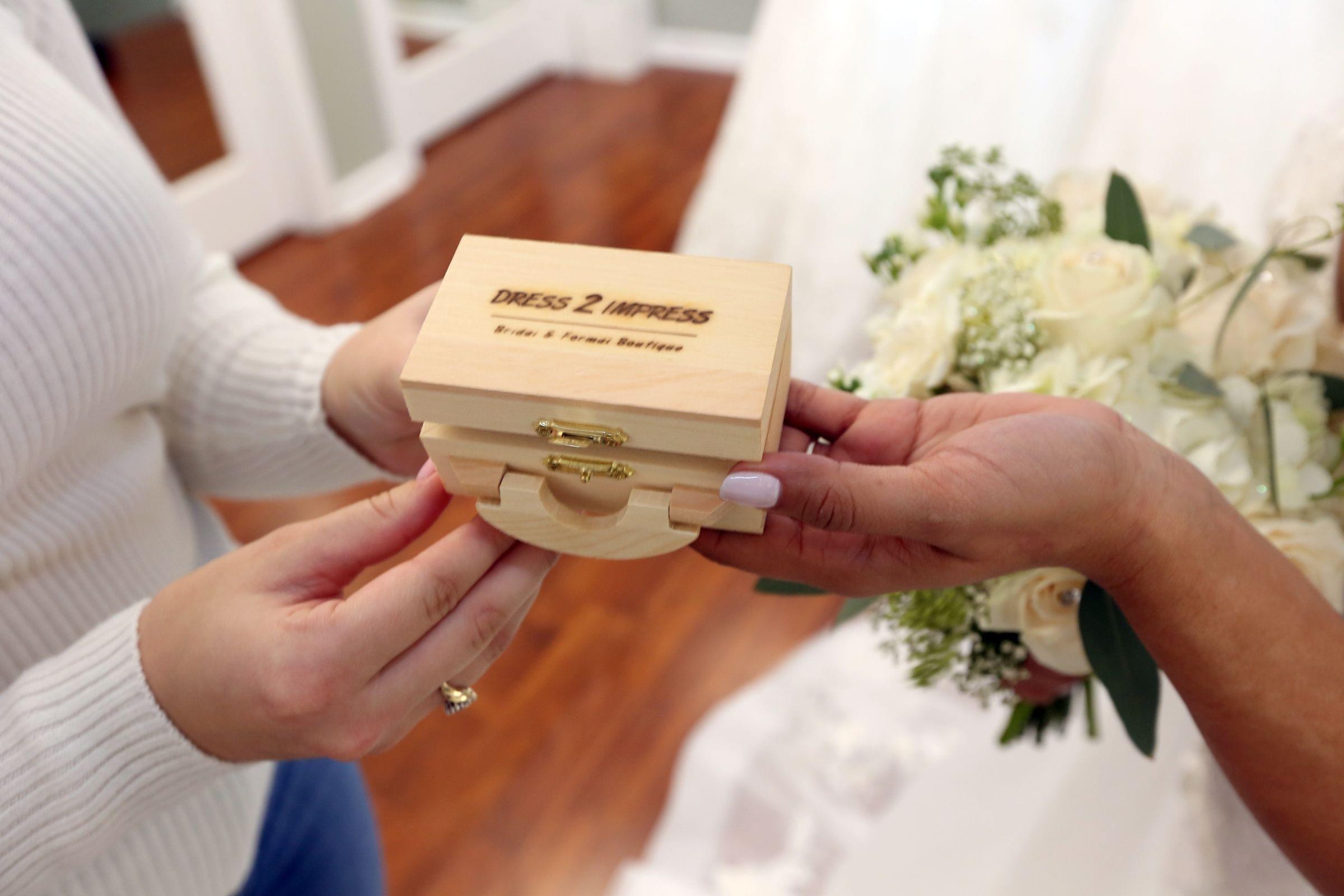 ---
Number of Dresses
1. How many wedding dresses have you tried on, and why haven't you purchased one yet? These details help a bridal stylist know where you are in your decision-making process. It also helps them pull the best dress options for you to try, making the most of your time and ultimately helping you discover your dream dress sooner.
Other Appointments
2. Do you have any other bridal appointments scheduled that you plan to attend? Being forthright with your bridal stylist helps them step up their game and do what they do best. If they want to be the one that enables you to discover your dream dress, they will hold nothing back to earning your business.
Found the Dream Dress
3. You've found your dream wedding dress somewhere else. As good as we are at our jobs, sometimes a bride's dream dress is found elsewhere. We understand and don't take it personally when a bride is honest with us. A true professional bridal stylist will rejoice to know that the bride discovered their dream dress.
---
At Dress 2 Impress, we pride ourselves in ensuring every bride looks and feels amazing on her wedding day. It's our passion. If you find these tips helpful and want to try on our wedding gowns, we would love to meet you and help you discover your dream wedding dress. Click on the link to browse our collection of wedding dresses, and please reach out to book your appointment.