Choosing a bridal gown is one of the most important moments for a bride. A bride has many options, like silhouette, color, fabric, appliqués, etc. These options can be confusing and make it difficult for brides to be decisive. Dress 2 Impress works closely with each bride to simplify the selection process. We help brides discover their dream dress sooner by implementing a fun process of elimination when trying on our wedding gowns. Our method helps our brides save time, money, and frustration.
---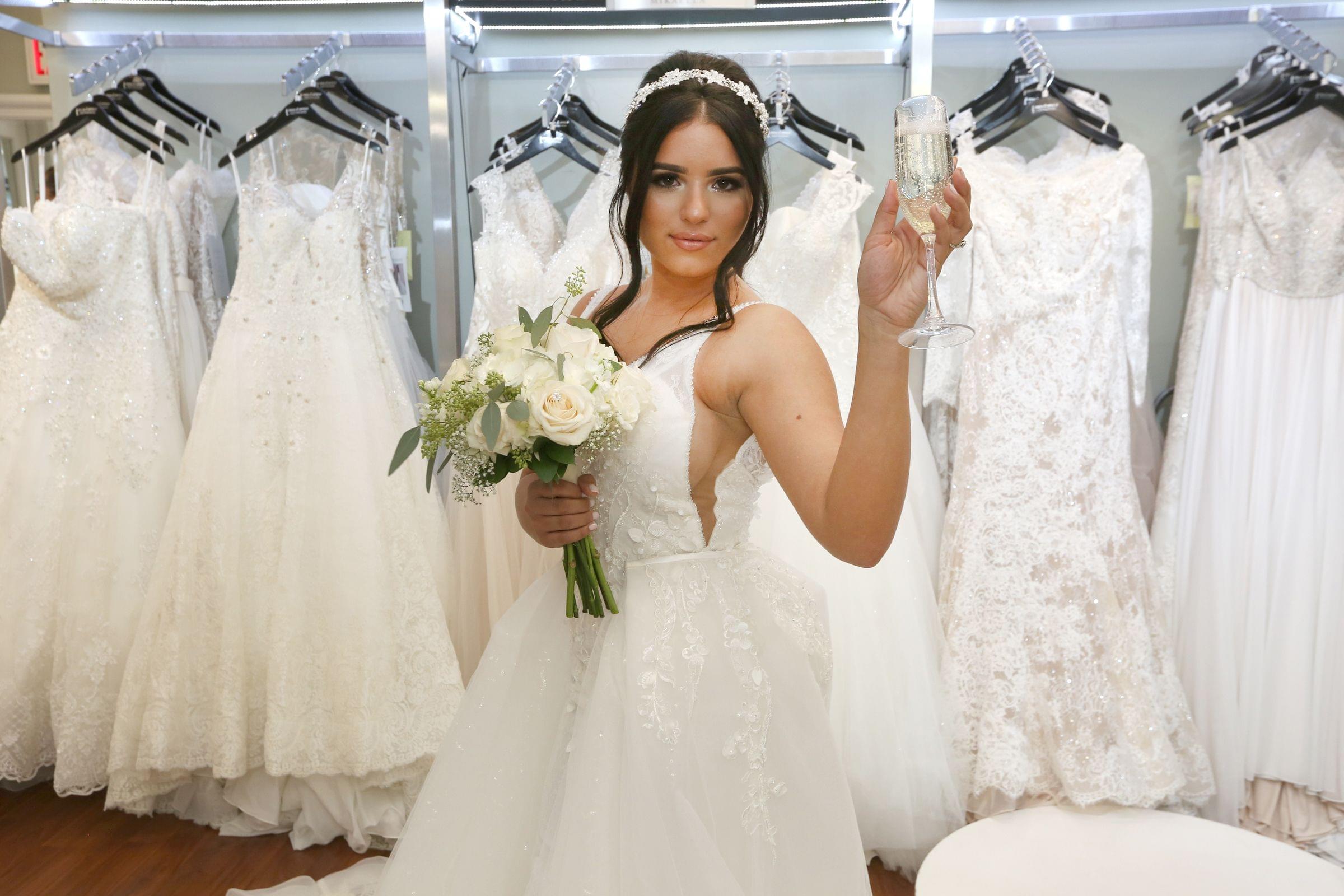 ---
Here are our four tips to let you know when it's your dream wedding dress:
You can see yourself getting married in it
You may have had a vision of your dream wedding dress for years, but now that you're trying it on, it's essential to trust how the dress makes you feel. How you feel in the dress is just as important as how you look. Looking and feeling amazing in the wedding dress is a telltale sign; it's the one.
You don't want to take it off
Once you love how you feel and look in a wedding dress, you will want to keep it on as long as possible. You will constantly be staring at yourself in the mirror and even dancing in the dress. When asked to get changed, you will say something like, "do I have to?".
You keep comparing other dresses to it
Much like when you knew your fiancé was the one because all others didn't measure up to him, that's how it feels when you've discovered your dream wedding dress. All other dresses pale in comparison. You keep returning to the details you love about the wedding dress you've discovered.
You can't stop thinking about it
No matter what you do with the rest of your day, after trying on your dream wedding dress, you can't stop thinking about it. You envision yourself walking down the aisle and dancing with your groom. There is no use denying it; you need to go back and purchase your dream wedding dress.
---
At Dress 2 Impress, we help our brides every step of the way. We pride ourselves in ensuring every bride looks and feels amazing on her wedding day. It's our passion. If you find these tips helpful and want to try on our dresses, we would love to meet you and help you look and feel amazing for your next special occasion. Schedule an appointment today with one of our friendly and professional stylists.
---
Book an Appointment
---