The choice of clothing for a wedding is one of the most important details involved in the planning process of this really special event. 
Just like the case with the wedding dress, a groom's suit is definitely an important choice. No matter if you want to buy a groom's suit or hire one, there are several important factors you need to consider.
 Everyone knows that much effort and consideration goes into the choice of a wedding dress. But picking a groom suit can also be a challenging task. 
If you are a groom and you are looking to buy or hire a wedding suit, in this article will offer you some tips for making the best choice for you.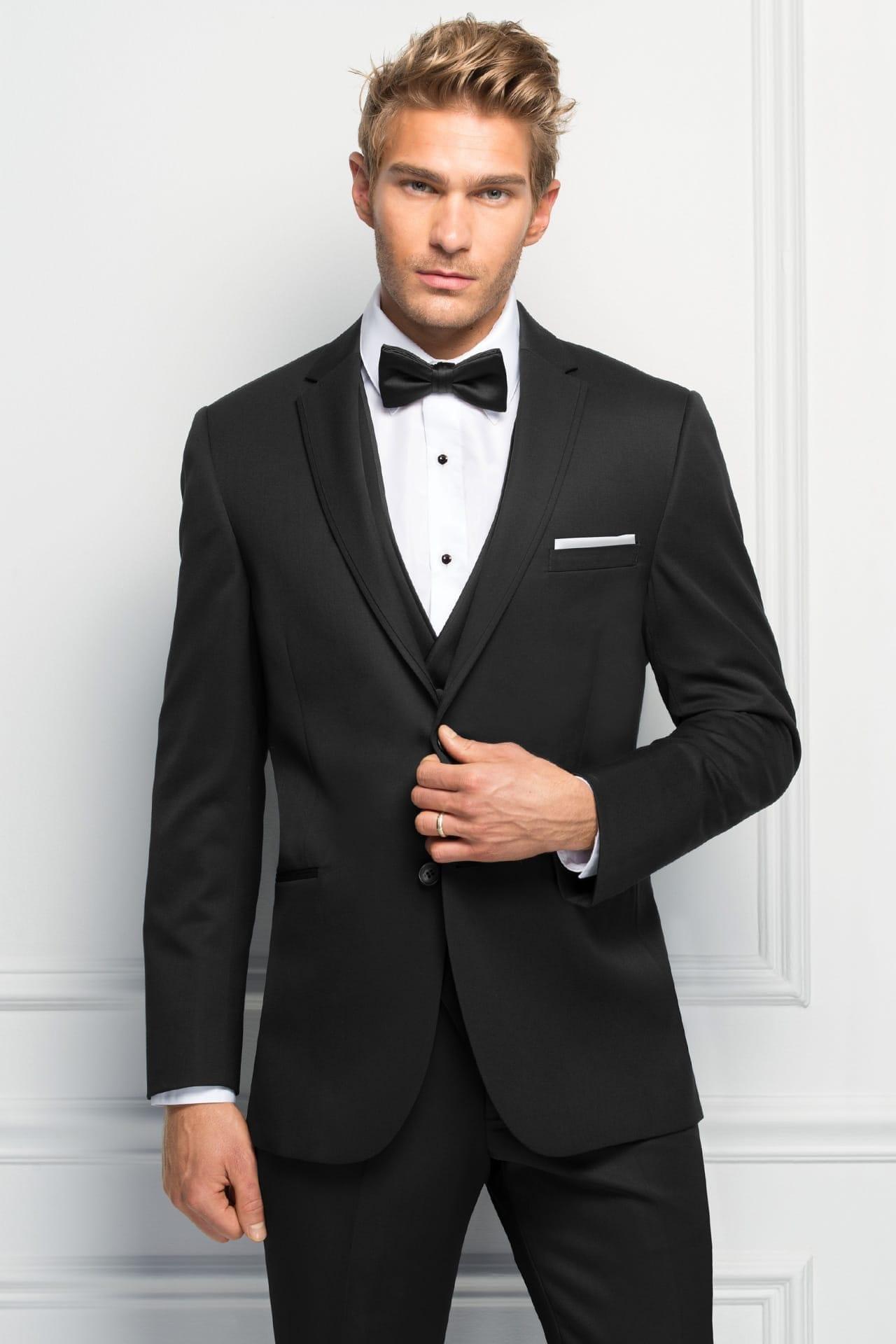 What are the standard prices for suit and tuxedo hire?
If you wonder whether you should buy or hire a wedding suit or a tuxedo, you should know that there is no right or wrong choice considering this. Both of these options have their advantages and disadvantages. 
Your choice about whether you should rent or buy your wedding suit or tuxedo mostly depends on your wedding attire budget, your preferred suit or tuxedo design and also on the type of your wedding and the venue.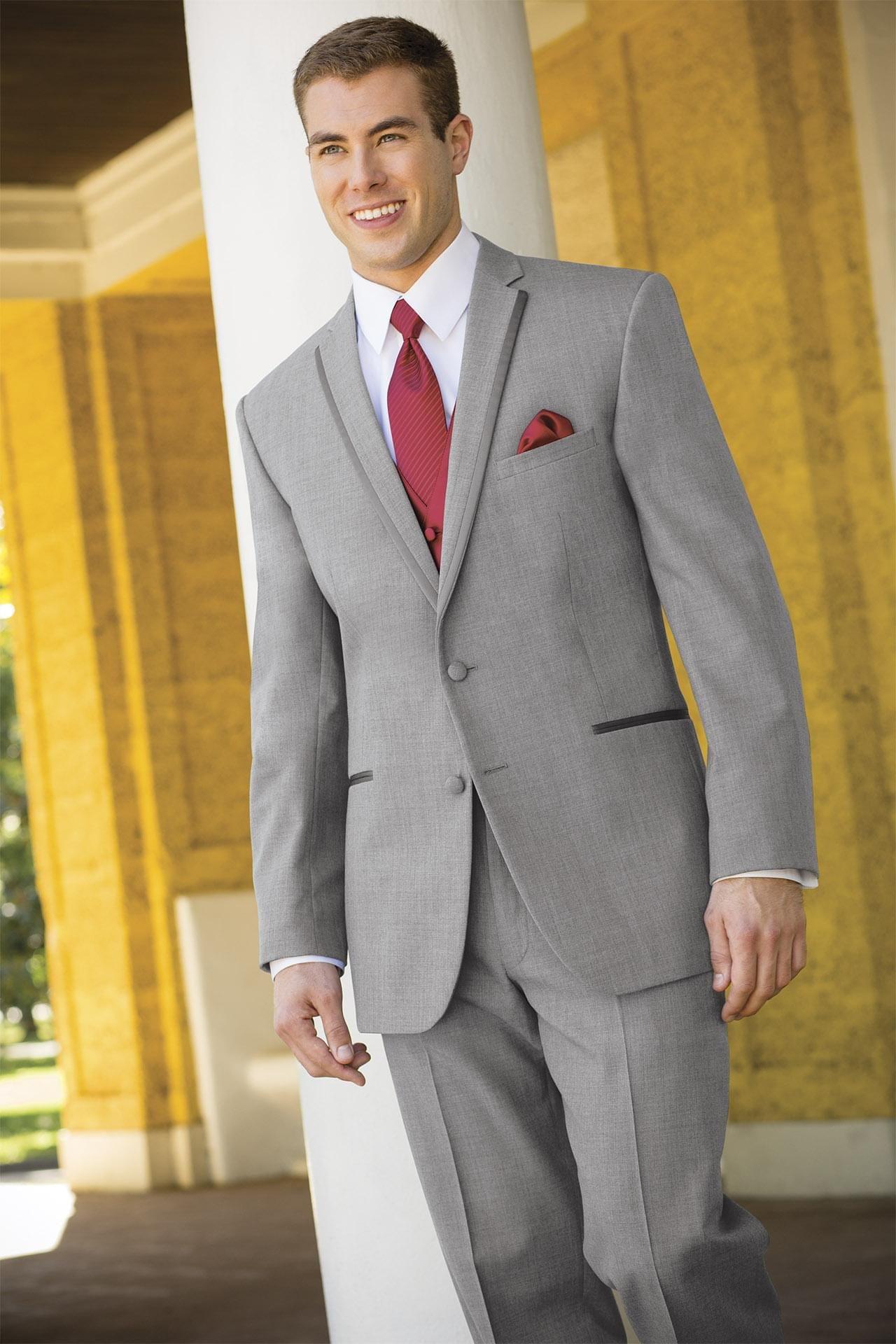 A less formal wedding calls for a wedding suit which has a less formal style and design compared to a tuxedo.
The price range for suit tailoring and suit hire varies depending on the design of the suit and the wedding boutique. Generally, prices of wedding suits are lower than those of tuxedos. 
Suit hire is a great option that is affordable and offers you flexibility. It's a good idea to choose a suit hire appointment as this will guarantee you finding the most suitable wedding suit design for you.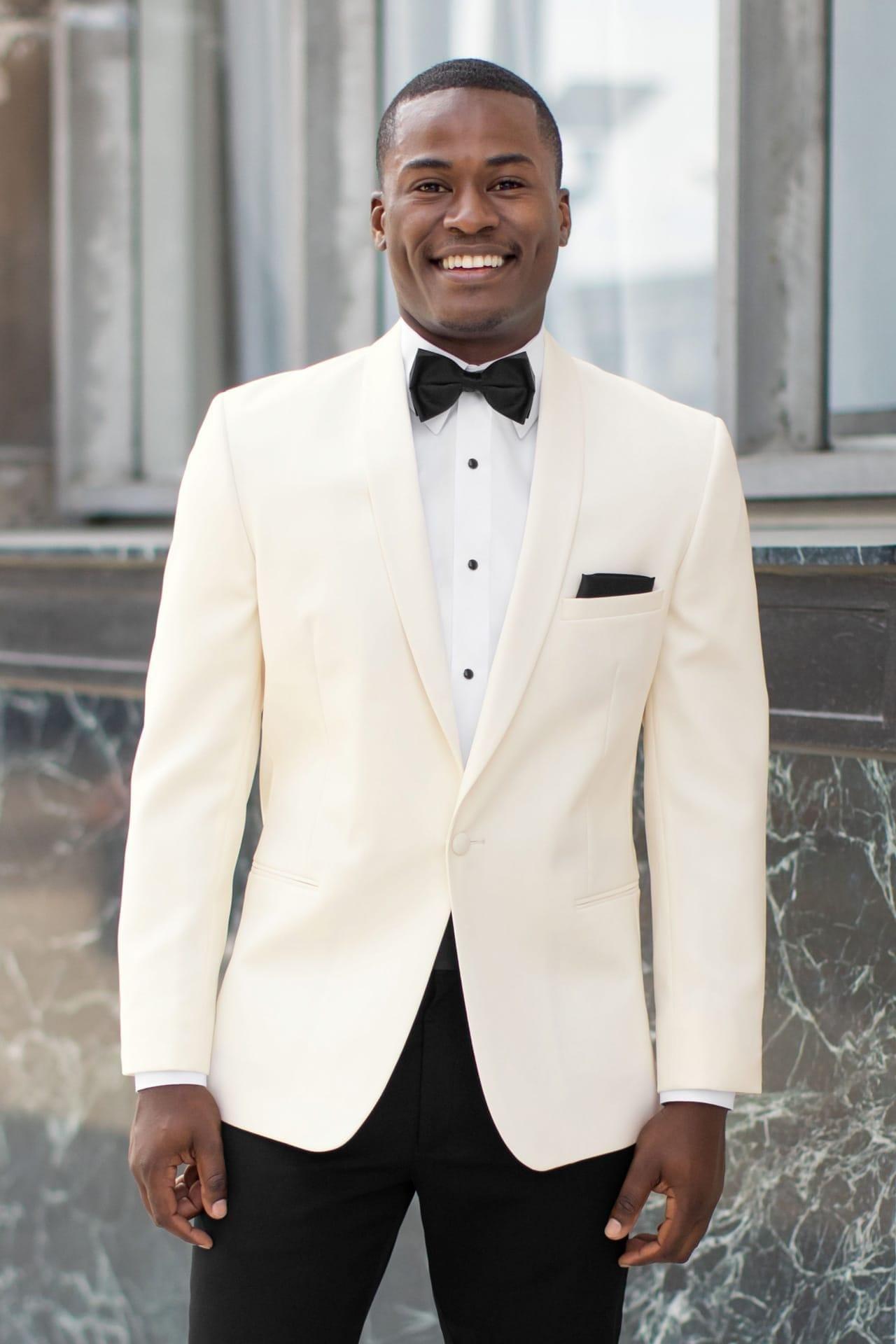 The average cost of suit hire ranges from $200 to $499 and a lot more especially if it's from a high-end fashion brand. Now the largest part of the grooms opt to wear a wedding suit instead of a tuxedo.
The main types of wedding suits for hire are :
morning wear

evening wear

dinner suit

evening tail

highland

junior suit
Besides its low price, another one of the main advantages of choosing to buy a wedding suit is the possibility to wear it again. 
A wedding suit can be worn more frequently than a tuxedo, which makes it a great option for those grooms who want to repurpose their wedding suit after the wedding ceremony. 
For this reason buying a wedding suit instead of hiring one may seem a better option as you will be able to cut the overall cost for wedding attire. 
A formal wedding calls for a tuxedo suit of course. A tuxedo is a super elegant option for a formal wedding and it's a timeless piece of wedding attire. A good option for grooms who won't wear a tuxedo again after the wedding is tuxedo rental. 
Tuxedo rental is also a suitable choice for those grooms who are shopping for wedding attire on a limited budget. The average cost for tuxedo hire for example ranges from $200 to around $350 in the .U.S.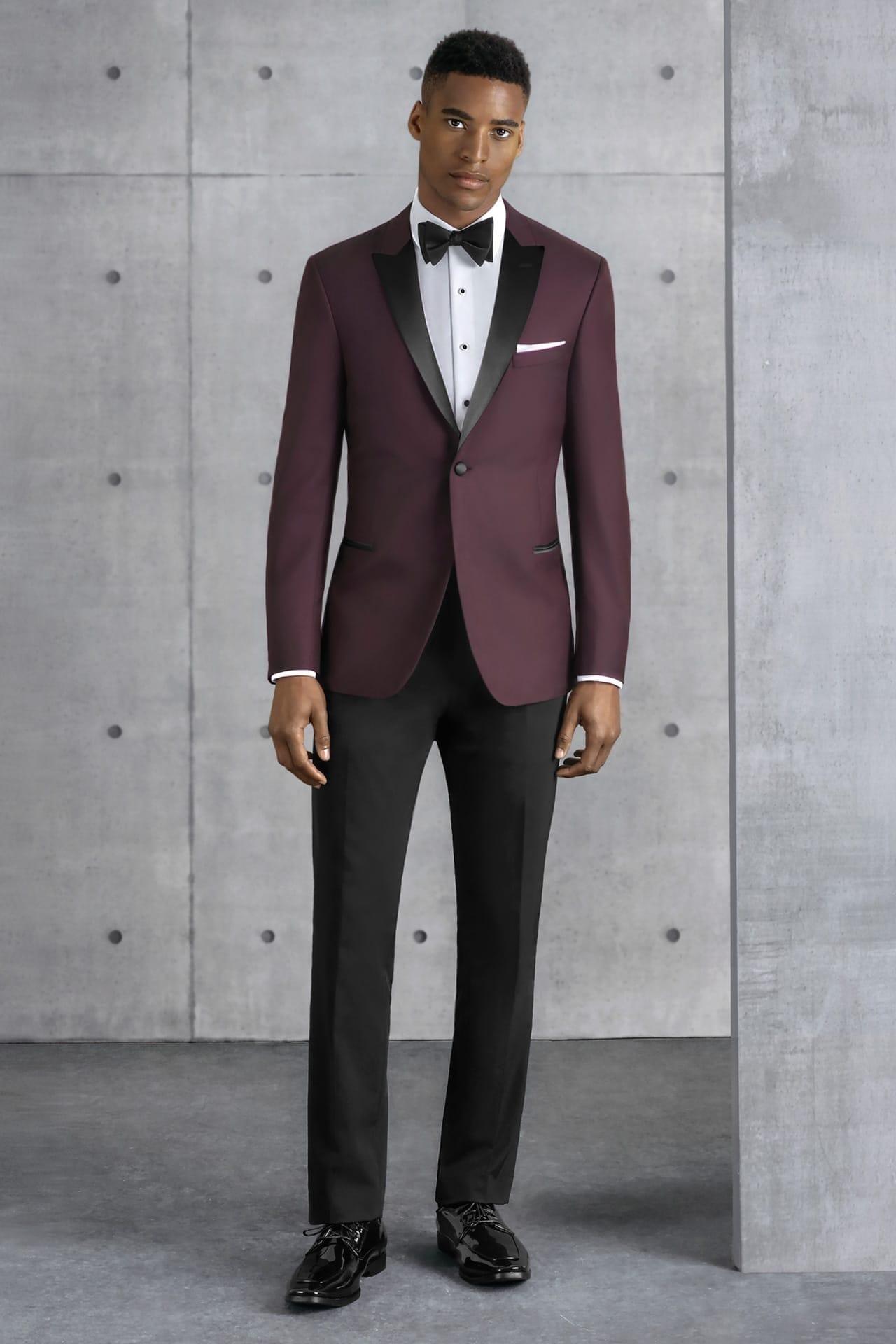 You should know that no matter if you are hiring a wedding suit or a tuxedo, you may have limited options to choose from when it comes to fit and style. 
On the hand, by choosing to buy a brand new wedding suit or tuxedo, you can choose from a wide variety of groom's attire designs.
What determines the cost of a wedding suit or tuxedo?
Both wedding suits and tuxedos are unique clothing pieces like no other everyday wear. Their making requires a lot of labor and materials so that the final result is perfect. 
If you want the perfect wedding suit or tuxedo design for your wedding, then you should definitely set aside some budget. In general it's always a good idea to spend some extra money on a fine quality wedding suit or a tuxedo.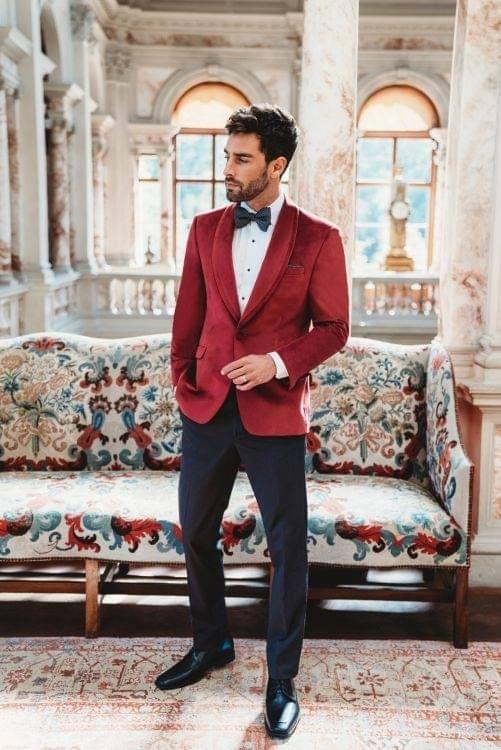 There are several factors that determine how much a certain type of a suit or a tuxedo will cost.
Tuxedo or a suit
Tuxedos in general cost more than suits.
Additional tailoring
Suit tailoring is a necessary step in the entire wedding suit preparation process. Wedding suit tailoring is needed so that the suit fits you perfectly. 
If your chosen wedding suit design requires more complex alterations than the standard adjustments, then this will consequently lead to a higher price. The addition of custom fabric lining for example will increase the price of the wedding suit.
Accessories
Vests, cufflinks, tie or a bowtie, fine quality shoes-all of these accessories will add up to the final price of the wedding suit. One good option to save up on wedding suit accessories is to take advantage of sales. 
Another option to cut down costs is to start shopping for a wedding suit or a tuxedo at least five months in advance. This will help you save up on the suit or tuxedo rental cost.