3 Ways To Bounce Back From Trying Too Many Wedding Dresses
Shopping for a wedding dress is a joyous and memorable occasion. It's an event that brides are excited about and look forward to sharing with those closest to them. One thing that can put a damper on a bride's wedding dress shopping experience is trying on too many dresses. The more wedding gowns a bride tries on, the more she forgets how she wants to look and feel on her wedding day.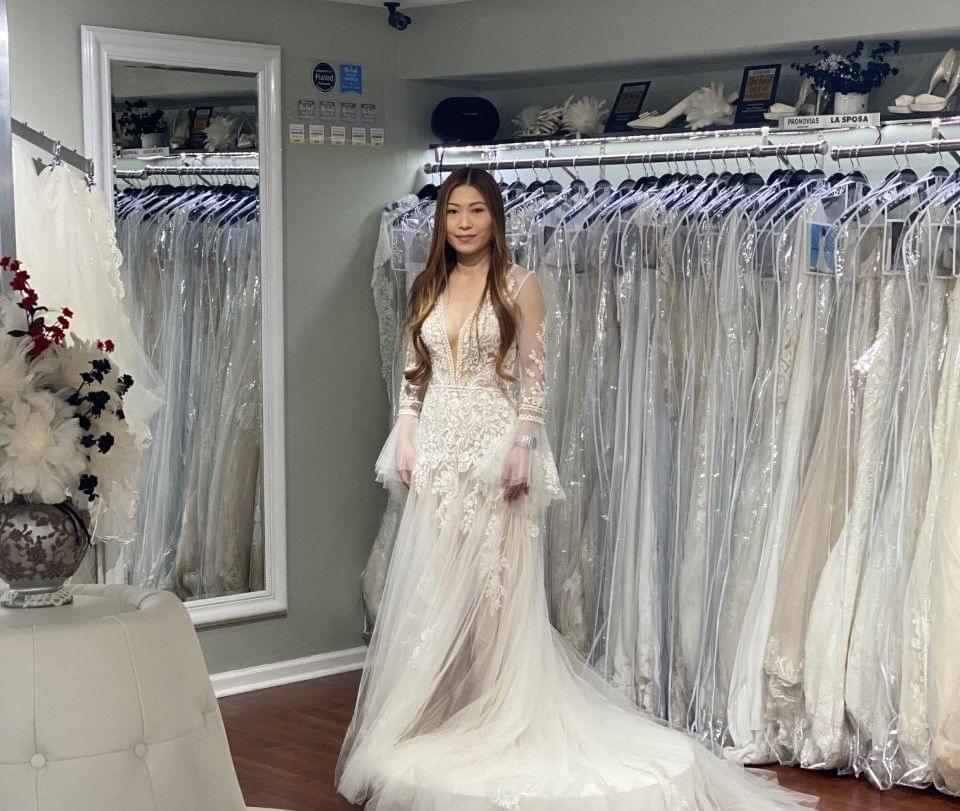 ---
Here are three ways to bounce back from trying on too many wedding dresses:
---
Tried on over 50 wedding dresses
You've tried on over 50 wedding dresses and can't commit to a dress. A bride that has tried fifty or more dresses has not only tried on too many dresses but has probably visited too many bridal shops; after a while, the wedding gowns start looking the same. It's time for this bride to select her favorite bridal shop and give them the privilege of selling her a beautiful wedding dress.
Keep making more bridal appointments
You keep making bridal appointments, hoping to find something better or different. A bride feeling like she can't commit to a wedding gown for fear of missing out on a better dress is evidence that she's tried on too many dresses. It's time for this bride to simplify her decision by choosing her favorite silhouette, fabric, and dress details; breaking down her decision will help her think clearly and empower her to say yes to the dress.
No longer excited about dress shopping
You're no longer excited about wedding dress shopping. This emotional exhaustion happens to a bride when she's tried on so many wedding gowns she can no longer feel excited about any dress. A friendly and professional bridal stylist can ease an emotional bride and guide her through decision-making. It's time for this bride to start fresh and allow her favorite bridal stylist to help her discover and commit to her dream wedding dress.
---
At Dress 2 Impress, we pride ourselves in ensuring every bride looks and feels amazing on her wedding day. It's our passion. If you find these tips helpful and want to try on our wedding gowns, veils, and bridal accessories, we would love to meet you and help you discover your dream wedding day look.